Claire Standaert Bound for Germany as Fulbright Scholar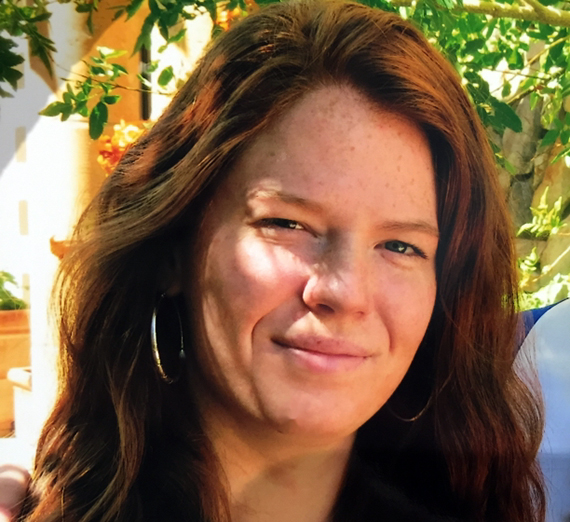 ---
By Kendra Andrews
Class of 2019
Gonzaga News Service
SPOKANE, Wash. -- Growing up, graduating Gonzaga University senior Claire Brynne Standaert spent six years living in Germany as her parents were stationed in two cities there while working for the U.S. Air Force. In September, Standaert returns to Germany, this time as the recipient of a
Fulbright U.S. Student Program
scholarship.
A double major in English (writing concentration) and political science with a minor in German, Standaert will work as an English teaching assistant at a school in Hamburg through June of 2019. She also plans to develop an English newspaper at the school.
While this may seem like a tall task for a recent college graduate, Standaert is undaunted. She attended a German school previously in the second and third grades, speaks the language, and has a background in journalism - having served as news editor for The Gonzaga Bulletin, the student newspaper.
From her experience, Standaert expects to be able to navigate any cultural challenges.
"When I lived in Germany before, America was in the middle of the Iraq War so there was a little tension between Germans and Americans," she said. "Going into it this time, I am more aware of my role as a global citizen. This time, I'm not just sitting on the sidelines but am actively pursuing mutual understanding. So that's going to be a challenge -- an exciting challenge."
The prestigious scholarship program offers research, study and teaching opportunities in more than 140 countries to recent graduates and graduate students. It was founded "to help create mutual understandings between the U.S. and foreign countries on issues such as peace and diplomacy," Standaert says.
The program also embraces the word "goodwill" -- a term Standaert finds especially compelling.
"I remember last summer when I finished my internship I was back home and I was thinking 'What do I do now?' I really wanted to be involved in something international, building goodwill. I had heard about Fulbright a long time before and I was afraid I had missed the application date, but thankfully I didn't."
Standaert sought out English Professor Patsy Fowler, who assisted students interested in the Fulbright program, to help her with her application. She also credits English Professor Jeff Miller, German program Director Ute Perz and Cindy Perry, assistant in the office of mission and ministry, with her success.
Before coming to Gonzaga, Standaert spent one year at Vassar College in Poughkeepsie, New York, where she was a member of the soccer team. She developed a passion for the sport as a child in Germany.
"The Germans absolutely love soccer," she said. "Every day at lunch break we would go outside and play soccer. I was the only girl on the boys' team. That was one of the coolest experiences of my life because it taught me grit and community."
In addition to her time in Germany, Standaert has also lived in Panama and spent time in rural Kenya as part of a volunteer effort for One World Medical Mission in which she helped collect, transport and distribute shoes for orphans.
"I feel like living abroad has enriched my life," Standaert said. "Just knowing that I've been to different places and I've met people I wouldn't have met having not gone there."
Standaert's professional development includes service as a tutor at the Gonzaga Writing Center and for the Gonzaga Saturday Literacy Program, volunteer efforts with Hospice of Spokane and Gonzaga's "Smile" youth-mentoring program, and internships with the U.S. House of Representatives, Architects of Achievement - an educational consulting and strategy firm -- and the Pacific Northwest Inlander weekly newspaper.
After this Fulbright experience, Standaert will assess her options.
"Professionally, I want to seek opportunities, whether it be governmental or non-governmental international organizations to continue building peace and community," she said. "And of course, that stems from my meaningful childhood experiences in Germany."