Aspiring Physician Douglas Kempthorne Aims to Help Others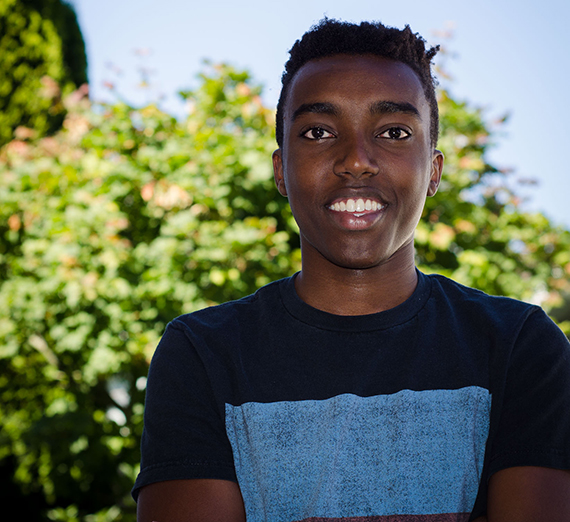 ---
Gonzaga News Service
SPOKANE, Wash. – Douglas Kempthorne, who graduated from Gonzaga University in ceremonies May 13 with a bachelor's of science in biology, has grown accustomed to a highly disciplined life, which he knows will serve him well in his career plans to become a physician.
As a coxswain for Gonzaga rowing the past four years, Kempthorne, a Spokane native and graduate of Gonzaga Preparatory School, has awakened at 5:15 a.m. to practice "pretty much every day, Monday through Saturday, year-round," he said. "Most likely, as a doctor I'm not going to be sleeping much and will have to wake up for those early hours."
Kempthorne, who will apply for medical school this summer and hopes to become a pediatric surgeon or work in a family practice setting, said Gonzaga's Comprehensive Leadership Program also has had a significant impact on his life.
"CLP has allowed me to expand my view of the world and my perspective on leadership, and how to be a leader in everyday life," he said. "I have learned a lot about the difference between say a leader who everyone thinks of as a leader – from authority and power – and the other kind of leader who leads by example, and servant-leadership."
At Gonzaga, he says, he has acquired a set of tools to live "an introspective life" – one for others.
"It's all about how you can become the best version of yourself to support and grow others around you," he said. His community service efforts as a student-athlete have been among his most meaningful experiences at Gonzaga.
"We are all so busy with our sports so it's fun to spend time giving back to the community and it's great to know you're making a difference on campus and off," he said. The Easter egg hunts at St. Margaret's Shelter, a transitional residence for women and children, were his favorite service experiences.
"We collected a bunch of candy and put it into Easter eggs and were invited to go hang out with families at the children's center. The kids love having us around and are so innocent, but obviously their families are struggling," he said. "It makes you think about how blessed you are and how so many people don't have the opportunities you've had."
Kempthorne also hopes to achieve the distinction of publishing scientific research he has done as an undergraduate.
He is listed as a co-author on a manuscript submitted to the academic journal Nature Communications.
"The research is about the Zika virus and how lipids affect its replication," he said. "It was also submitted to the journal Nature Microbiology."
The research stems from hands-on laboratory research through a paid and mentor-led internship through the Oregon Health & Science University in Portland the past two summers. He was among a select group of students nationwide chosen to take part in the OHSU Center for Diversity & Inclusion Summer Equity Research Program.
Kempthorne also notes how he has grown to value Gonzaga's core curriculum.
"I think when I first came in I was upset that I had to take core classes, but as the years went on – and now as a senior looking back – I realize the liberal arts education and those extra core classes really added to and broadened my perspective," he said. "I look at medicine and health care differently because of it. Overall, it has made me a better person – able to think critically, not take things for face value and realize there is always something deeper."