The Race Issue - Unlocking Dr. King's Door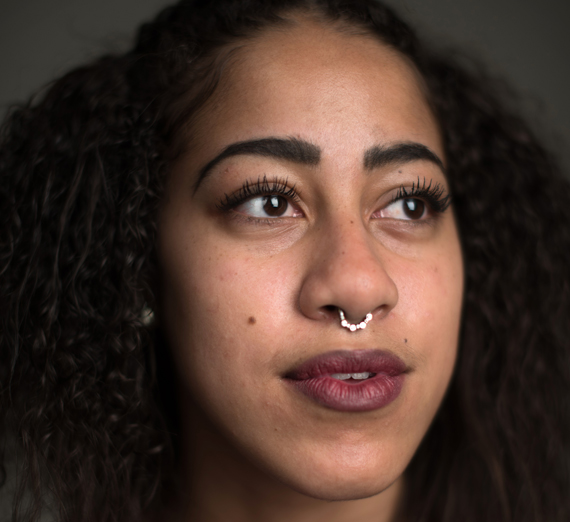 ---
Rashae Williams ('18) was in the back of the tour group on the porch of 309 S. Jackson St. in Montgomery, Alabama – the former home of Dr. Martin Luther King Jr. She was one of the few people of color on the Mission:Possible trip, a student who provided a personal context for issues many in the group had never considered. It was appropriate that the gregarious tour guide, Shirley Cherry, would pull Williams forward and hand her the key to usher the rest of us inside Dr. King's home.
Throughout the week in Montgomery, exploring the history and the heart of the civil rights movement, Williams had been opening other doors. After long afternoons in museums and memorials, and time with activists from the '50s and '60s, the students had even longer evenings of discussion. They became vulnerable to one another, navigating a path of honest introspection that was uncomfortable, and Williams was often the one to forge the way. She pointed out the gross disparity in the financial support of various historic monuments, and the alabaster white Jesus in the church of an all-black congregation.
Williams unlocked the green door to Dr. King's home, paused for a photo, and together, students stepped into the past. Into a place where peaceful protests were planned, prayers uttered, friendships formed and history made.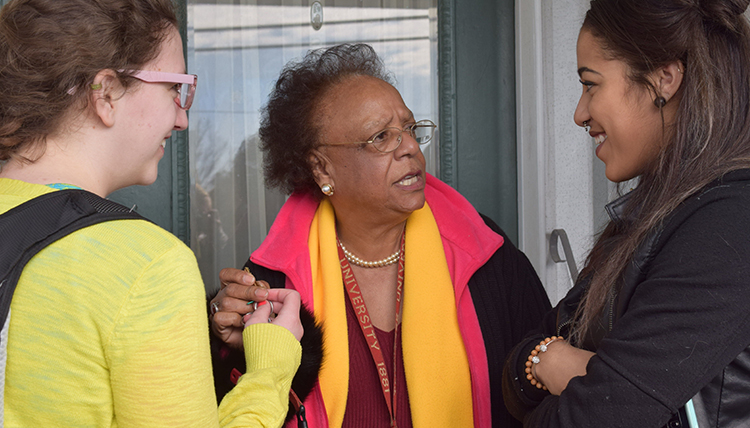 Cherry shared her own experiences as a black child during the segregated South, remembering her parents' instructions to always use the back door at a business and never look a white person in the eye. She also told of adult experiences that allowed for healing. Like the time a white woman named Deborah came on a tour and privately whispered her darkest secret: Her father had initiated the arrest of Rosa Parks. Cherry had listened intently, offered her hand in friendship, and then, as was her custom, posed for a photo. She told our group: "Here is the reason Martin Luther King died: so that Shirley and Deborah could be friends."
An oversimplification of King's struggle and his death, that sentiment is an example of "the story that white people want to perpetuate," says Williams. However, she adds, "It didn't lessen the power of being in his home. It was surreal."
Placing the burden on students of color to educate others is a practice Gonzaga wants to eradicate from the classroom. But for the week in Montgomery, Williams saw filling this role as important. It advanced the powerful learning the students gained, and intensified their zeal for addressing the cultural sensitivities percolating on campus. As they returned, they carried with them a bit of inspiration from 309 S. Jackson St.
Diversity & Inclusion
Service & Community Impact