'All In for Zags Give Day' Breaks Fundraising Marks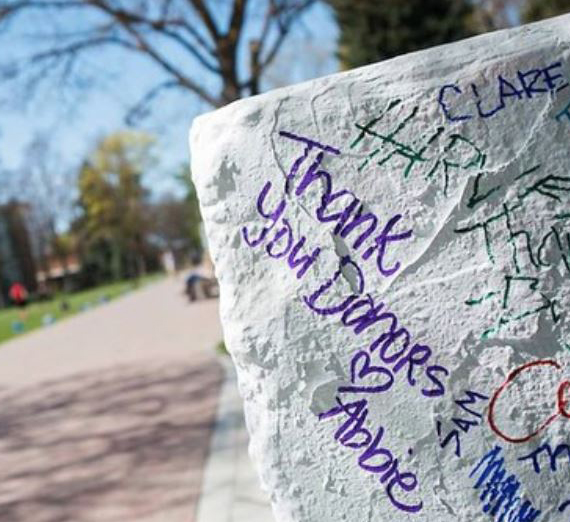 ---
SPOKANE, Wash. - Gonzaga University surpassed all previous records and goals in the 24-hour fundraising drive "All In for Zags Give Day" on March 8 with unprecedented gift-matching and challenges.

In total, 1,892 donors from all 50 states contributed more than $300,000 toward the 12 featured crowdfunding projects aimed at supporting Gonzaga students. Each project featured a donor participation goal which, when met, unlocked a larger lump sum challenge gift made by generous Gonzaga supporters. And, due to a $100,000 challenge match, donations to the Zag Scholarship Fund were doubled up to $1,500 per gift. Overall, $171,000 in challenge gifts were unlocked as nine of 12 projects reached and exceeded donor goals.

Projects highlighted on Zags Give Day were:
Zag Scholarship Fund
School of Business Administration's Eddy Birrer Scholarship
College of Arts and Sciences' Center for Undergraduate Research and Creative Inquiry
School of Education's Center for Catholic Education
School of Engineering and Applied Science's Laboratories
Gonzaga Student Body Association and Center for Career & Professional Development's Student Professional Development Grant
Gonzaga Athletics Scholarships
School of Nursing and Human Physiology
School of Professional Studies' Women Lead Conference
Center for Global Engagement's Study-Abroad and Global Diversity Scholarships
Office of Sustainability
Center for Community Engagement (formerly CCASL) Local Community Service
The number of donors participating in this one-day giving drive was the most ever for the University.
"Zag Nation certainly went 'All In for Zags Give Day,'" said Stephanie Rockwell, senior director of advancement operations. "Gonzaga's community of alumni, families, friends, fans, faculty and staff made a bold statement of their belief in this University. Their generosity has an unmistakable impact on Gonzaga students today and into the future."
View project details and results. Donation impact can also be followed on the University's various social media channels.