Zag Nation Invited to Go 'All In for Zags Give Day'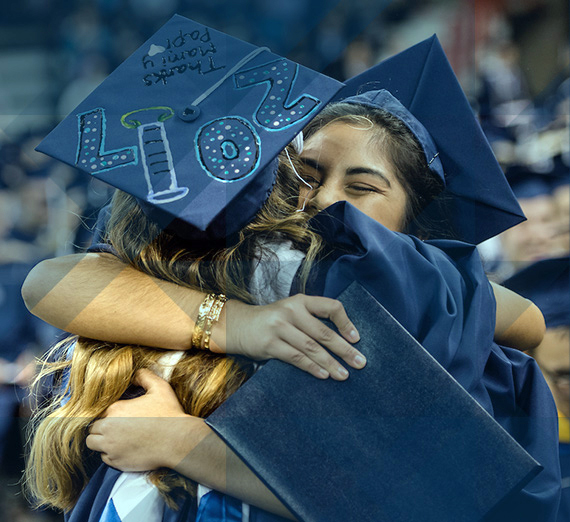 ---
SPOKANE, Wash. – On Thursday, March 8, Gonzaga University will launch a 24-hour fundraising drive with unprecedented gift-matching and challenges. "All In for Zags Give Day" will feature 12 crowdfunding projects aimed at supporting Gonzaga students and encouraging donations.
Each project features a donor participation goal which, when met, will unlock a larger lump sum challenge gift made by generous Gonzaga supporters who wish to encourage greater participation in giving to the University. Additionally, donations to the Zag Scholarship Fund will be doubled up to $1,500.
Areas to support include:
•
Zag Scholarship Fund
•
School of Business Administration's Eddy Birrer Scholarship
•
College of Arts and Sciences' Center for Undergraduate Research and Creative Inquiry
•
School of Education's Center for Catholic Education
•
School of Engineering and Applied Science's Laboratories
•
Gonzaga Student Body Association and Center for Career & Professional Development's Student Professional Development Grant
•
Gonzaga Athletics Scholarships
•
School of Nursing and Human Physiology Internships
•
School of Professional Studies' Women Lead Conference
•
Center for Global Engagement's Study-Abroad and Global Diversity Scholarships
•
Office of Sustainability's Solar Energy Project
•
Center for Community Engagement's (formerly Center for Community Action and Service-Learning) Local Community Service Projects
Intentionally falling between the West Coast Conference Basketball Tournament and NCAA Selection Sunday, when Gonzaga is top of mind for many around the world, Zags Give Day will highlight the ways in which donations make a critical difference to Gonzaga students, 98 percent of whom receive financial aid.
"For those who appreciate what Gonzaga brings to the community, Zags Give Day is an opportunity to make their contribution go even further," said Stephanie Rockwell, senior director of advancement operations. "Without donor support, Gonzaga wouldn't be here. GU alumni, families, faculty and staff, friends and fans are what sustain us, which is why Gonzaga is calling on everyone to go 'All In for Zags Give Day' on March 8."
View project details, goals and make donations at
http://www.gonzaga.edu/zagsgiveday
. Progress can also be followed through the University's presence on various social media channels.