Math Equals Success for Alumna Melanie Palmer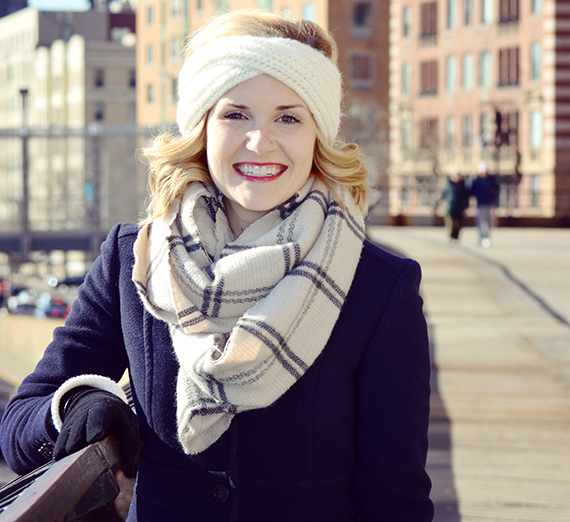 ---
By Megan Carroll
Class of 2018
Gonzaga News Service

SPOKANE, Wash. – After completing a master's degree in analytics at the University of San Francisco last June, Gonzaga University alumna Melanie Palmer ('16) quickly packed her bags and moved to New York City to work as a data scientist for NBCUniversal Media. She remains astounded at how her life has changed since leaving Gonzaga.

At Gonzaga, Palmer earned bachelor's degrees in mathematics and economics, and a minor in entrepreneurial leadership from the Hogan Entrepreneurial Leadership Program. Now she works on the decision science team for NBCUniversal, which owns and operates a portfolio of news and entertainment TV networks, a premier motion picture company, TV production operations, a TV stations group, world-renowned theme parks, and a suite of Internet-based businesses.

She is involved in projects ranging from film and television to theme parks. A football fanatic, she recently worked on an advertising campaign for the Super Bowl, advising marketing executives about which commercials to buy.

"The best part about working for NBC – in my opinion – is that I can go home and watch TV, and it's totally justified," she said with a laugh.

Last September, Palmer competed in the second annual NBA Hackathon on a business analytics team in which students, statisticians, developers and engineers worked for 24 hours building tools to solve challenging problems in the NBA. Their work was presented to panels of expert judges, and an audience of NBA personnel, media, invited guests and other competitors.

Before NBCUniversal, she served as a data science intern for the San Francisco 49ers of the NFL as part of her graduate school work. There, she built a model to help predict who would be likely candidates to become season ticket holders.

Though the transition between three different cities in a matter of a year-and-a-half was a bit of a whirlwind, Palmer has grown fond of New York and a more measured pace after studies in an accelerated one-year graduate program at USF, where students completed eight classes per semester. It was a year of late nights and full days of classes. Palmer said Gonzaga prepared her well for the rigors of graduate studies.
"The coursework at Gonzaga is so well-rounded and diverse, and the faculty are all so different in their teaching styles. I was very prepared for how the courses were taught in grad school and to learn from all of my professors because of the way my education was shaped at Gonzaga," she said.

She credits the Hogan program with opening her eyes to math-related careers in business. In the Hogan program, she served on the McKinstry Building team for the New Venture Lab – a business consulting firm led by students that was launched in the School of Business Administration in 2003 – and worked on multiple business development projects.

"It was great to be able to feel like we actually had an impact on the people we were working with and it was a taste of an internship without being fully committed to one," she said.

Palmer also found time to volunteer with Gonzaga University Specialized Recreation – a program that pairs Gonzaga students with adults diagnosed with developmental challenges – served as a tutor, worked at the Crosby Student Center, and lived in a theme house where she participated in service activities.

She said Gonzaga's Jesuit ethos steered her toward her master's program at USF.

"I grew accustomed to the Jesuit education and really liked it," she said.