A Commitment to Others: Alum Julie Frye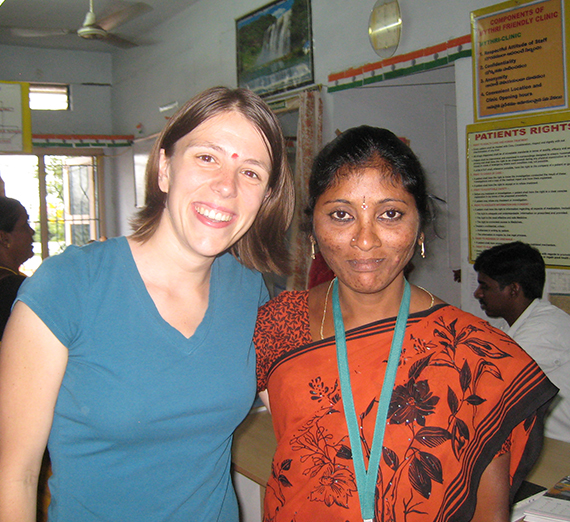 ---
The mission of Gonzaga's School of Business Administration is simple: to be a global leader in Jesuit business education through the leadership, service and celebration of all people in pursuit of the common good. It's a mission that Julie Frye ('03) embodies fully.
"Gonzaga taught me how to pursue ambitious goals that are both personally and professionally rewarding in hopes of making this world a better place," Frye said. "There's so much possibility to weave those two things together, it doesn't need to be a dichotomy."
After graduating with a degree in accounting and finance, Frye began pursuing philanthropic ventures in her professional career as an accounting manager with the Bill & Melinda Gates Foundation. "I'm mentally geared toward math and pragmatism, but I also have this huge social bent, so my degree allowed me to gain technical skills that could be leveraged throughout the world," Frye said. "One of my professors, Jennifer Geiger, worked for the Foundation and introduced me to it and I fell in love with it. They're tremendously committed to this idea that all lives have equal value."
Today, Frye works within the Strategic Investment Fund (SIF) for the Foundation, a $2.5 billion investing arm which uses investment tools to support entrepreneurs and companies who are driving innovations critical to achieving the foundation's ambitious goals in global health, global development and U.S. education. The SIF team sources, structures, negotiates, and manages equity investments, loans, guaranties, royalty-based partnerships and fund investments to partner with private sector companies that further the foundation's mission and strategies.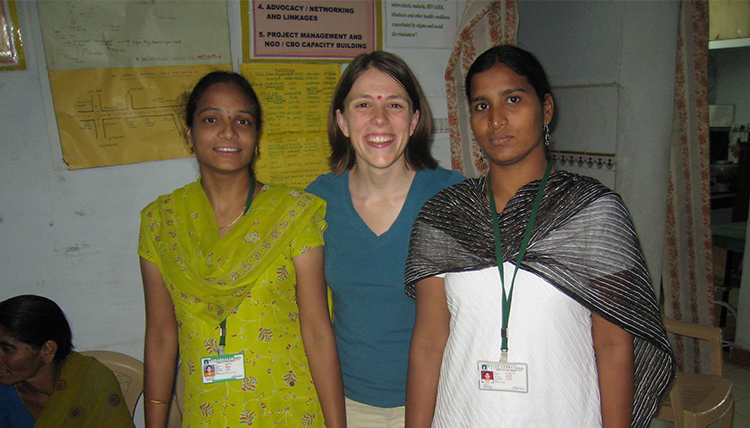 While Frye makes investments that cover a whole spectrum of pressing global issues, she's currently focused on healthcare technology companies that provide maternal health solutions as well as a company that creates vaccines for livestock in countries that use animals as a form of currency.
Working with a foundation that assists so many people simultaneously, it can be often difficult to measure success. However, Frye views the utility of her investments through their reach and scale. "We are super comfortable taking big bets. I can give you plenty of examples of things that worked out or didn't but that's fine, because we know if those bets succeed, they will reach millions of people that wouldn't otherwise have access," Frye said.
Frye also serves on the board of the Northwest Immigrant Rights Project, which advances the rights of immigrants through direct legal services, systemic advocacy, and community education.
As an individual who has dedicated most of her professional career to the service of others in need, Frye's perspective on life will continue to benefit thousands of people from around the globe. "None of us deserves the situation we were born into," said Frye. "Whether you were born with everything or nothing, it's just pure luck. There's no other way I want to live than to recognize the responsibility that those of us who have so much have to those who are in tremendous need."
Interested in a business education with an emphasis on leadership, service and celebration of all people, in pursuit of the common good? See what the School of Business Administration has to offer.