Unequaled: Surgical care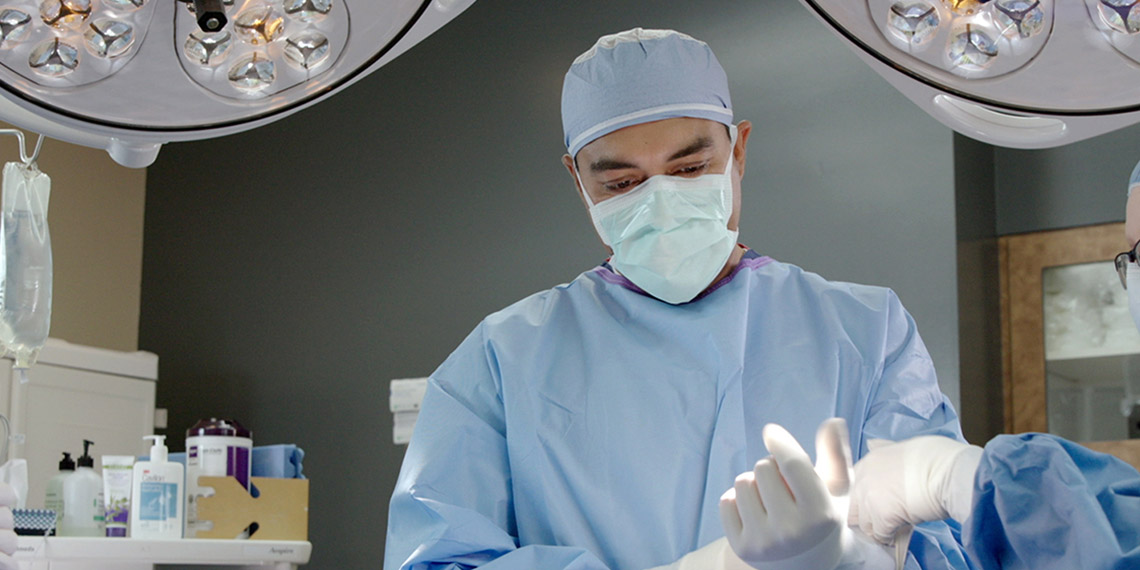 A skilled hand to help others get back on their feet
For Dr. Shirzad, becoming a surgeon was the perfect way to be a person for others.
Dr. Khalid Shirzad ('99 B.S. Science and Chemistry) always knew he wanted to make the lives of others better. He also didn't want to get lost in the crowd. That's why he chose Gonzaga. And now he's helping people get back on their feet to stay active – including the very large feet of some Gonzaga student athletes.

Dr. Shirzad is a surgeon at Northwest Orthopaedic Specialists in Spokane, Wash. where the pride he takes in finding the best possible solution for his patients is unequaled. For Khalid, becoming a physician was a natural choice: He was born in Afghanistan to parents who were physicians.

Let's be honest, the most important thing that happened at Gonzaga was meeting his wife, Susan. Besides that, he learned the foundational three-stage process of question, research and answer, which he applies daily as a physician. To round out his Gonzaga experience, he solidified many friendships through GU's robust intramurals program and study groups.

Zag fans can thank Khalid for helping our student athletes stay healthy and get back on the court or pitch as soon as possible. He has served as a team physician since 2010, providing game-day coverage for soccer and basketball as well as treating student athletes in his clinic and the Gonzaga training room.

Looking forward, Khalid aspires to join medical mission trips where he can help people without access to good health care become active again and live better lives.
Careers & Outcomes
College of Arts & Sciences
Chemistry