Untiring: A principal role model
Meet Morgen Flowers.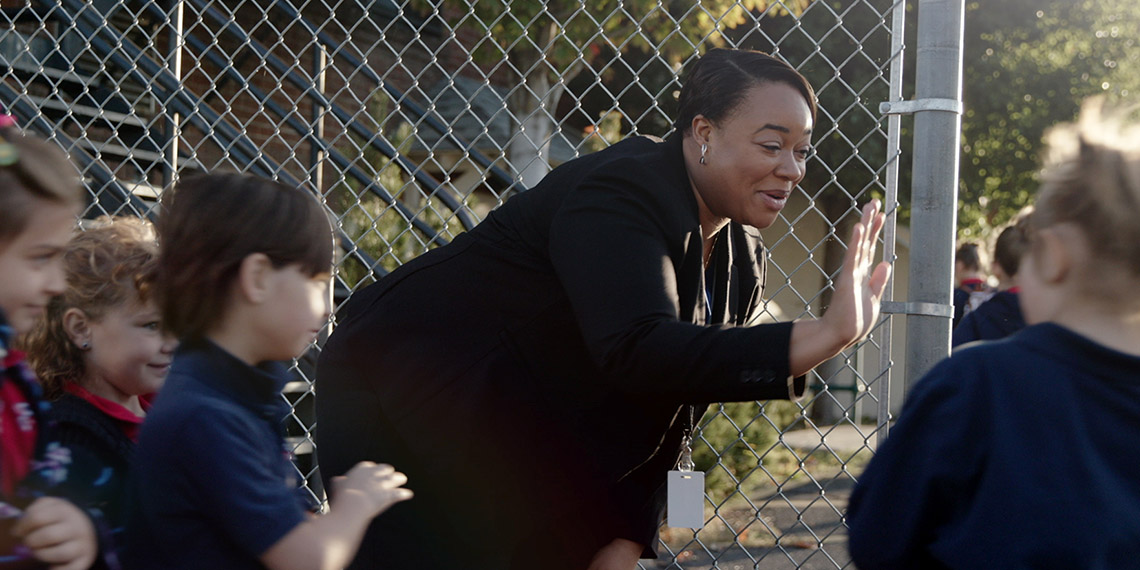 The importance of people and place.
Principal Morgen Flowers is making a lasting impression.
Morgen Flowers ('03 B.A. English, '07 M.A. School Counseling) is driven by a simple lesson she learned from one of her childhood principals: It's okay to make a mistake. Her principal helped her realize she had made a mistake, and still gave her the opportunity to lead.

And she continues to lead in this same manner as principal of the Spokane International Academy, a charter school established in 2015. You can see it in the way she welcomes families to school each day, the high standards to which she holds teachers and the time she spends with students. It's certainly no mistake they are all having a lot of fun along the way.

Gonzaga University is a place that had a lasting impact on Morgen. It started with Gonzaga Experience Live (GEL) Weekend on GU's campus. After attending an English class, she knew she wanted to be a Zag. At Gonzaga, she learned leadership skills through positions as Resident Hall Assistant and Resident Director. Later, as a counselor and teacher she gained great understanding of the needs of students and teachers.

Morgen is not only playing a principle role in the development of our youth, but also in the growth of the Spokane International Academy. The school hopes to add a high school section in the future. Morgen is certain to leave a lasting impact on teachers and students alike, just as Gonzaga, and her childhood principal, made a lasting impression on her.
Careers & Outcomes
Academics
School of Education
English
Master of Arts in School Counseling