Seattle Trek Reflection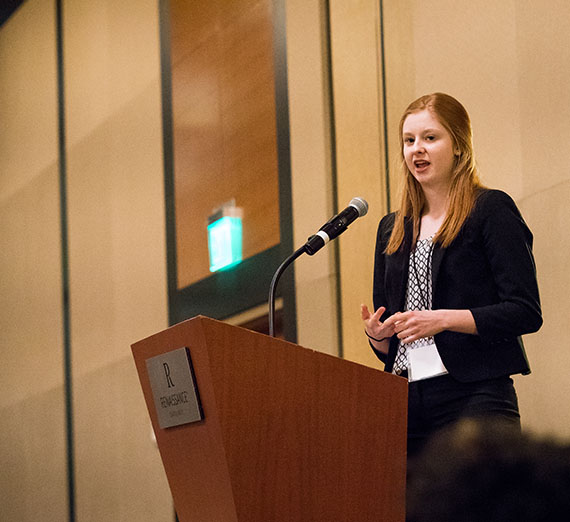 ---
By: Marisa Reid ('18)
Major: Business Administration, concentration in Marketing
Minors: Spanish and Entrepreneurial Leadership
Hometown: Portland, Oregon
In January 2018, I attended my third Treks in both Portland and Seattle.

In Seattle, I had the awesome opportunity to go on excursions to both Starbucks and Amazon headquarters. It was a wonderful experience visiting such beautiful campuses and meeting so many great employees who were willing to share their perspectives and experiences with us. I've learned a lot during my time on the Treks, both today and in previous years, and would like to share two of my biggest takeaways from participating in the Treks.

That first lesson is this: the things we all love about Gonzaga's community can and DO exist in the "real world." If you ask almost any past, present or even future Zag, what their favorite part of Gonzaga is, they will likely tell you it is the community. And while that community may look and feel a little different to all of us, I think what is constant across the board is a strong sense of belonging and a deep desire to be a part of something greater than one's self.

As a senior who is blissfully in denial of the fact that I only have one semester left at GU, it is incredibly inspiring to know so many of the companies at the Seattle Trek value the same things we do as Zags. While speaking to employers and Alumni, I have heard time and time again how much they care about values like integrity, honesty, developing the entire person, challenging oneself, and giving back to the community. It's really exciting to know that the community we all love so dearly at Gonzaga doesn't have end when we graduate. The values and mindset we've gained from our Jesuit education will continue with us far into our careers and future lives as it has for so many of the employees and alumni on this Trek.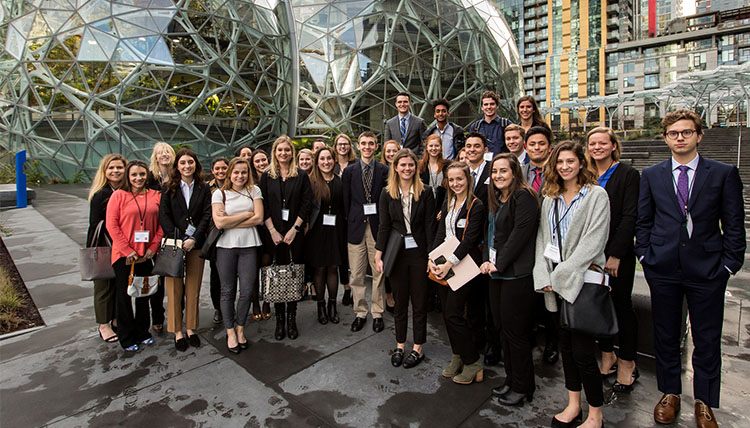 Secondly, I have learned that a lot of hard work and a little bit of serendipity are often what lead to a great career. Through this Trek, I have had the opportunity to learn about the career journeys of many different alumni and employers. And while everyone's story is unique, every person mentioned how hard work, dedication, and commitment are absolutely necessary for a successful career. What really surprised me however, was how big of a role serendipity (or fate or luck or whatever you may call it) played in getting everyone to where they are today. I've learned that hard work (and yes that means lots of networking) often leads to unexpected opportunities. Career paths don't always go as planned, but it seems that for many of the employees and alumni I've met, this worked out for the best.
Whether you're a freshman who is still deciding their major, or a senior who doesn't you're your dream job (or even their first job after college), take comfort in knowing that with hard work, a strong network and openness to new opportunities, our careers will likely take us to places we could never dream of.

I want to sincerely thank each and every one of the employers and Alumni that joined us for the Seattle Trek. Thank you for sharing your stories, the lessons you've learned, and the wisdom you wish you'd known earlier. The Treks are such an incredible example of the greater Gonzaga community and how much support exists for Zags as we look to find our place in the world. To all the employers and alumni: thank you for taking the time to be with us on the Trek, for all the work you put in preparing for the Trek, and hopefully, the investment you'll continue to make in many of us Zags as your future employees. Thank you, and Go Zags!