Ann Ciasullo Discusses Popular Culture Feb. 27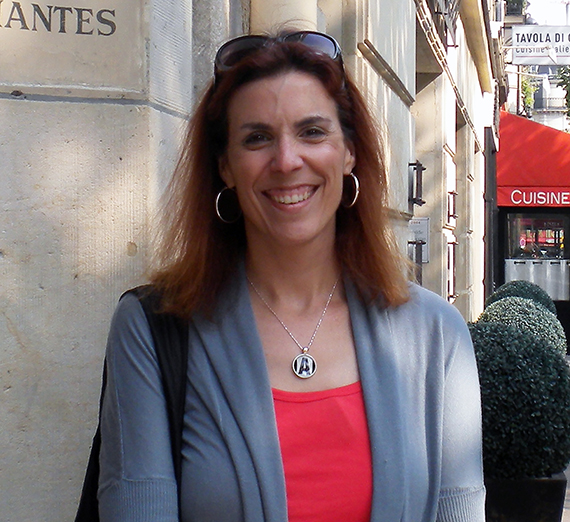 ---
Greater Gonzaga Guild Lecture
Series Event Free, Open to Public
Gonzaga News Service
SPOKANE, Wash. – Ann Ciasullo, Ph.D., Gonzaga University associate professor of English and chair of the Women's and Gender Studies Department, will discuss "Why Studying Popular Culture Matters" on Tuesday, Feb. 27. The free Greater Gonzaga Guild Lecture series event is open to all and begins at 10 a.m. in the McCarthey Athletic Center's Herak Club Room.

Professor Ciasullo will explore how the humanities appear in our everyday lives through popular culture. She will make the case that the humanities are not only in the literature we read and discuss, but also in the movies, television, popular music, and social media that we interact with daily.

Professor Ciasullo is a scholar in literary theory, popular culture and cultural studies. A native of Spokane, Ciasullo attended Gonzaga Prep and graduated from Gonzaga University with degrees in English and French (1992). She went on to earn a master's degree from Washington State University and completed a Ph.D. in English with a concentration in women's and gender studies from the University of Kentucky.

The 2017-18 academic year marks Ciasullo's 10th year at Gonzaga teaching courses from a first-year seminar titled Freaks, Geeks and Outsiders to upper-division English courses such as Literary and Cultural Studies, and 20th Century American Novel.

Professor Ciasullo began a two-year term as the Robert K. and Ann J. Powers Chair of Humanities last September. In that role, she works with Gonzaga's Center for Public Humanities to bring a nationally regarded speaker on popular culture to campus to mentor students and inspire research.

The Greater Gonzaga Guild is dedicated to raising awareness of Gonzaga's scholarly and cultural contributions to the region. The Guild, which sponsors six public lectures each year, is open to all people interested in learning.

For more information, please contact Mary Joan Hahn, Gonzaga director of public and community relations, at (509) 313-6095.