No Limits to Virtual Impact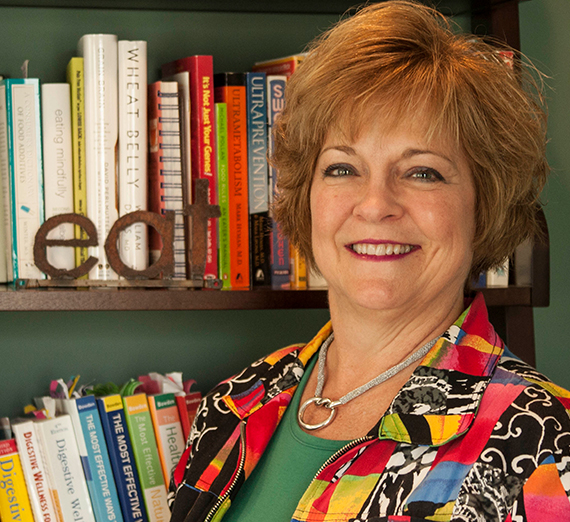 ---
By Madelyn Healy ('19)
Alumna
Robyn Holder ('08)
has set foot on Gonzaga's campus only once, and it was for two brief, week-long classes. She is not a native Spokanite, nor did she have pre-existing ties with Jesuit education. Yet, all the way from her home in Camp Hill, Pennsylvania, she cheers on the Zags during March Madness and acts as an ambassador for the University, recommending its graduate programs. She touts the impact Gonzaga has had on her life and graciously contributes to the Comprehensive Leadership Programs.
Holder's love for Gonzaga began when she decided to enroll in the Master's in Organizational Leadership program, through the online program known as "virtual campus." Reentering the academic world was a difficult choice to make, after being a stay-at-home-mom, which she described as her "favorite job ever." Yet with the support of her family she decided to pursue this next chapter.
After earning her M.A. in organizational leadership, she went on to pursue a degree in naturopathy, a decision she says was prompted by her own health concerns and her desire to promote and educate on holistic care. This passion has blossomed into her own business,
Full Circle Vitality Group
, where she plays an active role in her community as a provider of nutrition education on healthy lifestyle choices.
Looking back, Holder believes that her degree from Gonzaga changed her life and set her on the path for success. "I have a business," she explained, "and it's all thanks to this Gonzaga degree."
In November 2018, Holder received the Karen Snider Women in Philanthropy award, a prestigious honor given by The Foundation for Enhancing Communities at its annual Power of Purse fundraiser in Pennsylvania.
Today Holder is busy as ever as she supports organizations such as Girls on the Run, Salvation Army, Alpha Chi Omega and, of course, her beloved Gonzaga University.
Know a grad deserving of kudos for his or her contributions to community health?
Tell us more. Email editor@gonzaga.edu.