Dean Mermann-Jozwiak Discusses Interdisciplinary Studies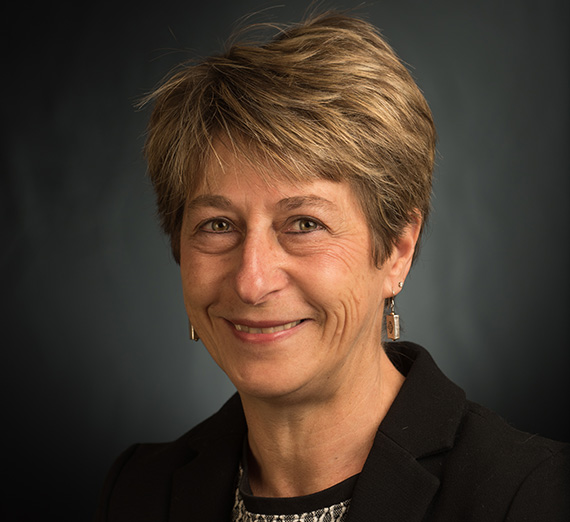 ---
SPOKANE, Wash. — Gonzaga University's Dean of the College of Arts and Sciences Elisabeth Mermann-Jozwiak, Ph.D., joins the Greater Gonzaga Guild at 10:30 a.m., Tuesday, Nov. 27 to discuss the importance of interdisciplinary studies at Gonzaga. The event in the McCarthey Athletic Center's Herak Club Room is free and open to the public

Mermann-Jozwiak will share how the creative efforts of Gonzaga faculty are building research and study programs that involve a variety of disciplines. She will highlight how students benefit from this approach, developing skills of teamwork, collaboration, innovation and real-world problem-solving.

Mermann-Jozwiak, who joined Gonzaga in 2013 as Dean of the College of Arts and Sciences, also served during the 2017-18 academic year as interim academic vice president. Previously, she served as associate dean of the College of Liberal Arts and as the Haas Professor of English at Texas A&M University, Corpus Christi.

She holds a Ph.D. in English from the University of Wisconsin and a master's degree in English and Catholic theology from the University of Cologne, Germany. Her publications include two books, "Postmodern Vernaculars: Chicana Literature and Postmodern Rhetoric" and "Conversations with Mexican American Writers: Languages and Literatures in the Borderlands," as well as numerous articles on Chicana literature, feminist theory, and popular culture.

She is a member of the Committee on the Liberal Arts in the national Council for Colleges of Arts and Sciences, the Spokane Arts Commission, and the Humanities Washington Board of Trustees.

She also serves on the Steering Committee of the Washington Consortium for the Liberal Arts. In her years as dean, she has worked with faculty colleagues to implement the new University Core curriculum and to establish the Center for Public Humanities, which includes a signature Digital Humanities Initiative, and the Center for Undergraduate Research and Creative Inquiry.

The Greater Gonzaga Guild is dedicated to raising awareness of Gonzaga's scholarly and cultural contributions to the region. The Guild, which sponsors six public lectures each year, is open to all people interested in learning.

For more information, please contact Mary Joan Hahn, Gonzaga director of public and community relations, at (509) 313-6095.