SEAS Alumni Success Profile: James Moore ('72)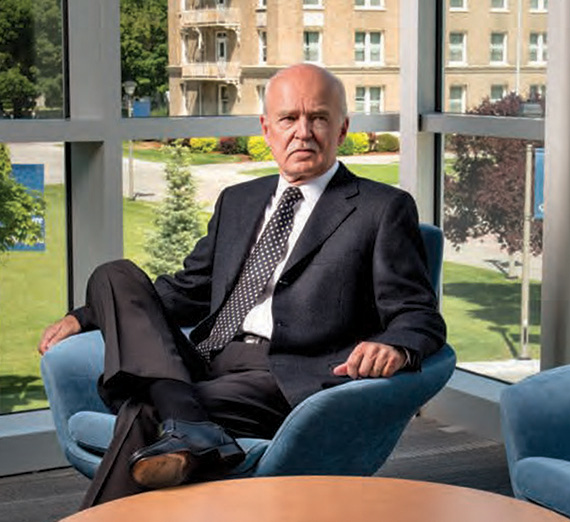 ---
Several bombings and attempted attacks in the early 1980s moved the U.S. State Department to propose significant security upgrades to United States embassies worldwide. Spokane-based MW Consulting Engineers was chosen for the project in Bogota, Colombia — the first of more than 15 U.S. Embassy projects in the company's 34-year history. Founded in 1984 by Gonzaga University School of Engineering and Applied Science alumnus James Moore ('72) and Robert Welt, MW Consulting Engineers has worked on buildings around the world and across the GU campus, always maintaining a distinctly Eastern Washington perspective.
"We have projects in a wide range of sectors — higher education, hospitals, libraries, embassies, the convention center," said Moore, whose career in engineering began in Portland, Oregon with a memorable interview. "It was with an engineer who'd been in the business for about 50 years. He told me, 'you'll never be bored in this business.' He was right. I've never been bored a day in my life. Now that I've been doing this for over 40 years, I can say I wouldn't change anything. There have been no boring days — it's amazing."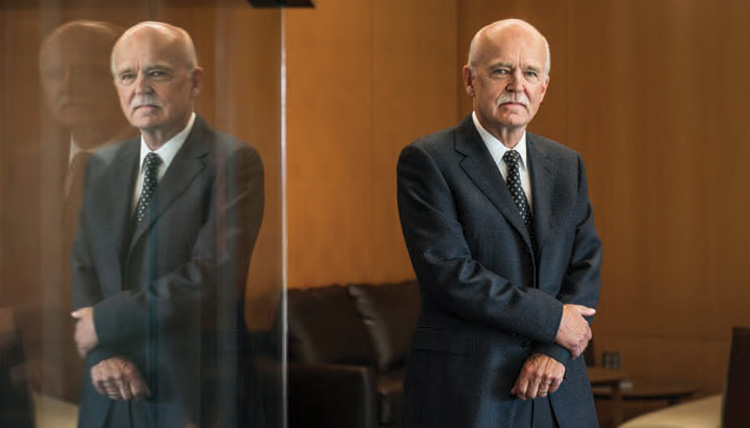 Prior to coming to Gonzaga as a student, Moore moved around with his family. He looks back on his Gonzaga experience fondly and is grateful for the support and strong liberal arts foundation he received. To Moore, Gonzaga played an integral role in the success of MW Consulting Engineers both for himself as President of the firm and through the graduates the company has hired.
"In this business," he explained, "you have to be technically proficient and able to interact with people. The world religions, philosophy, speech and other liberal arts classes I had, combined with the excellent technical engineering education, made a real difference. At the end of the day, our business is technically challenging, but it's a people business. My favorite part has been the relationships I've build over the years with all of our clients."
MW Consulting Engineers provides a broad range of services for each project, designing all of the operating systems in a building, including HVAC, power, lighting, plumbing, fire protection and telecommunications. The first project Moore's company took on at GU was Jepson Center, the home of Gonzaga's School of Business Administration. Moore worked closely with professor and dean emeritus Clarence "Bud" Barnes on the project. Since then, MW Consulting Engineers has worked on the Jundt Art Center and Museum, Gonzaga University School of Law, Ralph E. Foley and Helen Higgins Foley Center, McCarthey Athletic Center, Hughes Hall, PACAAR Center for Applied Science and more.
"It's hard to pick a favorite," he said of the many campus projects. "Now, we're involved with the new Jesuit Residence, Woldson Performing Arts Center, the Integrated Science and Engineering building, several dormitories, Tilford center — the list goes on."
Moore further maintains his connection to Gonzaga by serving as a member of the School of Engineering and Applied Science's executive council. Through the council, he interacts with the dean and other engineering alumni to provide useful input about the industry for the benefit of the students.
"Gonzaga engineering students are highly motivated," he said. "There's a passion for what they do. They're wonderful communicators and fine people, which shows that the qualities and characteristics I experienced in the School are still happening here."