Gonzaga Professor Laurie Arnold Publishes Work on Native Author Christine Quintasket
---
SPOKANE, Wash. – Laurie Arnold, assistant professor of history and director of Gonzaga University's Native American Studies program, published an article in the spring 2017 edition of "Montana: The Magazine of Western History" focused on Christine Quintasket (1888-1936), one of the first Native American women to publish a novel.

The article, titled "More than Mourning Dove: Christine Quintasket – Activist, Leader, Public Intellectual," chronicles the life of Quintasket, a member of the Confederated Tribes of the Colville Reservation, who wrote under the pseudonym "Mourning Dove" and compiled stories from the Colville and Okanogan Native Americans.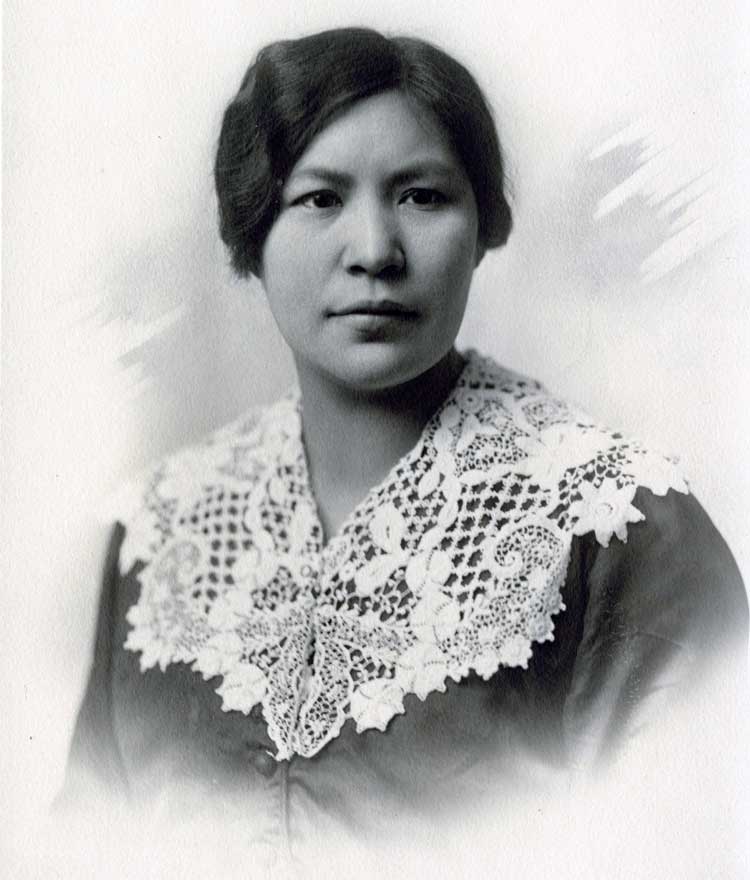 Through her writings, Quintasket helped preserve Colville cultures for her people as well as inform others of it. Her novel "Cogewa: The Half-Blood" was published in 1927. "Coyote Stories," her collection of 27 stories, was published in 1933.

While scholars across disciplines have characterized Quintasket's collection of stories as "folklore," a literary genre term, the Colvilles view the stories as much more than lore, said Arnold, an enrolled member of the Lakes Band of the Colville Confederated Tribes.

"We consider the stories included in Quintasket's collection integral components of a shared culture and history," Arnold notes.

In her other work, Quintasket acted as a liaison between the U.S. government and the Colville people for the Indian Reorganization (Howard-Wheeler) Act, helped create the first dictionary of her Native language, served on the Colville Tribal Council (a precursor to the modern Colville Business Council) and co-founded the Colville Indian Association. Quintasket recognized the breadth of change wrought by the 20th century and used her role as a cultural interpreter to advocate for and protect Colville peoples.

A member of the Sinixt Band of the Colville Confederated Tribes, Arnold holds a Ph.D. in history from Arizona State University and a bachelor's degree in history from Oregon State University. Previously, she held positions at the D'Arcy McNickle Center for American Indian and Indigenous Studies at the Newberry Library in Chicago and at the University of Notre Dame. Her first book, "Bartering with the Bones of Their Dead: The Colville Confederated Tribes and Termination," was published by the University of Washington Press in 2012.

The Native American studies program at Gonzaga is a 21-credit minor. Courses include Native American history, Native American religions, Native American art and performance, Native American politics and government, American Indian literatures, indigenous science, as well as courses related to indigenous communities beyond the United States. All courses center Native American political and cultural sovereignty across the disciplines represented in Native American Studies.

For more information, contact Laurie Arnold at arnoldl@gonzaga.edu.