Professor Laurie Arnold Receives Fellowships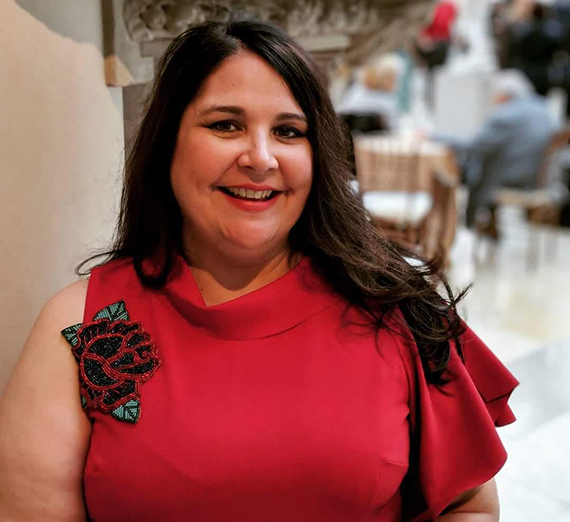 ---
SPOKANE, Wash. — Laurie Arnold, Ph.D., associate professor and director of Native American Studies at Gonzaga University, has been named an American Council of Learned Societies (ACLS) Fellow for 2019 and is serving as an invited Yale University research fellow.
"While these awards were made to me, they reflect the work that Native American Studies has been doing at Gonzaga University. This allows the University to be recognized in a broader perspective nationally than before this program existed," said Arnold, who is on sabbatical for the 2019-20 academic year.
For the ACLS fellowship, Arnold's research project is titled "Native American Cultural Activism as Historical Text from Sarah Winnemucca to Twenty-First Century Drama." Her work will compare influential Native American female writers Sarah Winnemucca (1844-1891), Christine Quintasket (1888-1936) and Gertrude Bonnin (1876-1938) to explore cultural activism as an ongoing process rather than isolated events.

By linking women who were raised with ancestral traditions working from and for their communities, Arnold will explore how contemporary Native dramatists used their work to recount Native American stories that general audiences have either forgotten or never learned about.
Arnold said her work provides an opportunity for people to learn more about how Native women serve their communities through their writing. She added the cultural activism through these authors can be seen as an unbroken process from earlier centuries through modern times.
At Yale University, she has been invited to be the 2019-2020 Frederick W. Beinecke Senior Research Fellow —the first Native American scholar to hold the fellowship. During this fellowship, Arnold will work on the same project.
"I'm most excited about reading and learning more — researching deeply, reading the primary documents that these early 20th century women wrote and then reading the plays that Native women are writing today," Arnold said. "This provides the opportunity to look inside Native communities through these women's voices."
Arnold was among the acclaimed U.S. historians asked by Time magazine to nominate a historical moment that resonates today.
Arnold was among 25 acclaimed U.S. history experts asked by Time magazine to nominate a historical moment that resonates today. An enrolled member of the Sinixt Band of the Colville Confederated Tribes, Arnold nominated "The Oregon Treaty Defines the Canadian Border (June 15, 1846)." Her essay on the topic — part of "The 25 Moments From American History That Matter Right Now" — was published June 28, 2018 at Time.com.
This year's 81 ACLS Fellows were selected by their peers from over 1,100 applicants in a review process with multiple stages.
"The 2019 ACLS Fellows exemplify ACLS's inclusive vision of excellence in the humanities and humanistic social sciences," said Matthew Goldfeder, director of fellowship programs at ACLS. "The awardees, who hail from more than 60 colleges and universities, were selected for their potential to make an original and significant contribution to knowledge. They are working at diverse types of institutions, on research projects that span antiquity to the present, in contexts around the world; the array of disciplines and methodologies represented demonstrates the vitality and the incredible breadth of humanistic scholarship today."
The ACLS, a private, nonprofit federation of 75 national scholarly organizations, is the preeminent representative of American scholarship in the humanities and related social sciences. Advancing scholarship by awarding fellowships and strengthening relations among learned societies is central to its work. This year, ACLS will award more than $25 million to over 350 scholars across a variety of humanistic disciplines.
For more information about Native American Studies at Gonzaga, please contact interim director Jessica Maucione at maucionej@gonzaga.edu.