Fulbright Scholar Rising in Japan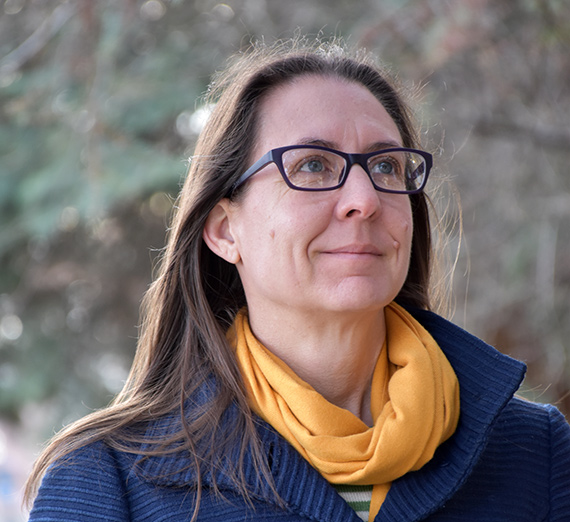 ---
Talking with History Professor Ann Ostendorf is a little bit like chatting with one's kids just before Christmas. She is embarking on a grand academic adventure, and she can't wait to get started.
Ostendorf received a Fulbright Scholar grant to teach this coming year at the University of Tokyo and Japan Women's University. The Fulbright Program, which aims to increase mutual understanding between the people of the United States and the people of other countries, is the flagship international educational exchange program sponsored by the U.S. government.
"Like our students who study abroad, I'm excited to go abroad and see what I learn about other people and cultures," says Ostendorf, whose only international experience living abroad was for one year in Southeast Asia, although she is a frequent traveler to other countries.
She'll be teaching classes on Native American studies and U.S. history and culture, crafted specifically for the international students attending her two Japanese universities.
"I'm most excited to see how students respond to my material. What questions they bring that are different than the questions often posed by our students. That will help me see where they are coming from," Ostendorf says.
She's also excited to learn more about Japan's own history, daily life and customs. "It'll be amazing to live there for 10 months. I don't know what I'm going to learn. But I know it will be very healthy for me," she says.
"I'm curious to see what insights and hang ups my Japanese students bring to the table. They might make different assumptions than what American students have. What does immigration mean to them, for example," Ostendorf says, thinking out loud. "I'm curious how what I teach resonates with them."
The unpretentious Ostendorf is honored to receive this Fulbright award. "Frankly, I'm still in shock," she says. She's particularly appreciative of the help her colleagues in the history department offered, including former Fulbright Scholar Julie Weiskopf (Tanzania), "who helped me with my application drafts. Eric Cunningham, our Japanese historian who studied in Japan, wrote a letter of support for me. Laurie Arnold wrote a letter for me and spoke to my ability to navigate with different cultures.
"My colleagues here are pretty dear to me."