72-Hour Giving Challenge Begins Thursday, Culminates Saturday in 5th Gonzaga Day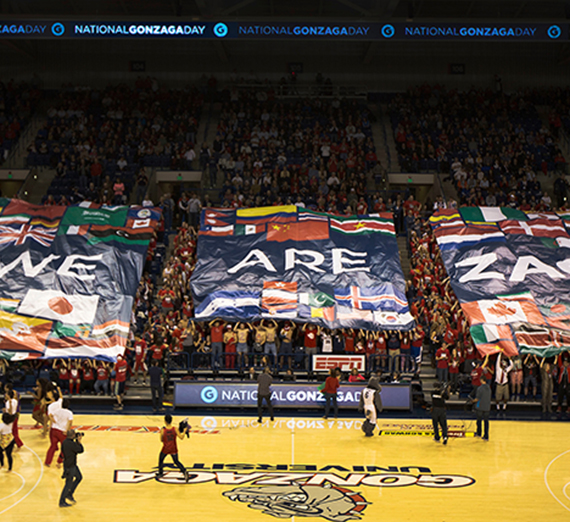 ---
SPOKANE, Wash. – Gonzaga University launches a 72-Hour Giving Challenge on Thursday with a goal of 2,000 donors to the University's capital campaign. Thanks to the generosity of benefactors, each gift up to $1,500 to the Zag Scholarship Fund from Feb. 9-11 will be matched. The effort culminates Saturday in the fifth annual Gonzaga Day.
Gonzaga students, alumni, parents, friends, employees, devoted supporters and casual fans worldwide will unite in spirit and gather in person on Gonzaga Day to watch the men's and women's basketball teams compete and to celebrate all that makes Gonzaga special. Alumni game-watch events are planned in more than 30 cities worldwide.
The Gonzaga women will take on Saint Mary's in the McCarthey Athletic Center at 2 p.m. The men will be on the road against Saint Mary's starting at 5:15 p.m. in an ESPN2 College GameDay primetime broadcast). This year the University celebrates "Gonzaga Will," the theme of its capital campaign, and major milestone campaign updates will be announced.
Text GONZAGA to 51555 to enroll in Gonzaga University updates about Gonzaga Day and other events and opportunities.