GU Master of Accountancy Ranks No. 25 Best in Nation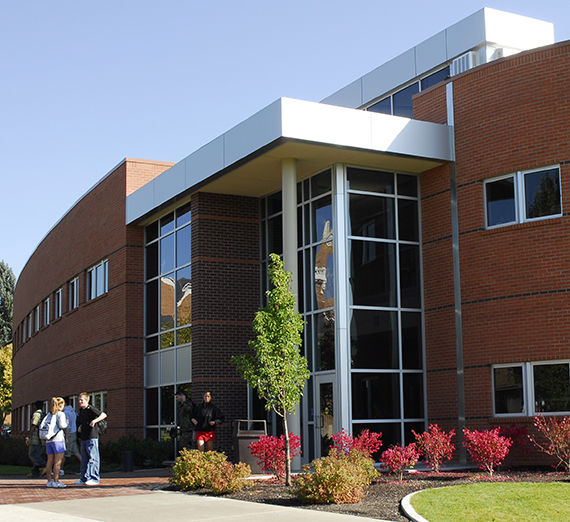 ---
Gonzaga News Service
SPOKANE, Wash. — U.S. News & World Report ranks Gonzaga University's Master of Accountancy (MAcc) program the No. 25 (tie) best specialty graduate accounting program in the nation.
The MAcc program currently has a 90 percent job placement rate within three to six months of graduation, including strong on-campus recruitment by the Big Four accounting firms and 10-15 regional accounting companies. Approximately 60 students are enrolled in Gonzaga's MAcc program, 90 percent of whom attend full time.
In addition, the National Association of State Boards of Accountancy recently released the 2013 CPA Examination Statistics showing Gonzaga's first-time CPA pass rate of 71.7 percent placed it 29th among 262 large programs rated.
"We are very pleased to be recognized once again as one of the top graduate accounting programs in the country," said Gary Weber, associate dean, graduate business programs. "These rankings reflect the success that our students are having in both the employment market, where Gonzaga graduates have never been in more demand, and on the national CPA exam. All of these accomplishments are a testament to our outstanding students and faculty."
Specialty rankings are based solely on ratings by educators at peer schools within the Best Business Schools classifications. Gonzaga is one of only three Pacific Northwest schools to make the list.
Gonzaga's accounting programs are separately accredited through the Association to Advance Collegiate Schools of Business (AACSB). Gonzaga is one of approximately 180 universities in the nation to receive this distinction. The MAcc program offers two concentrations: taxation and financial accounting and reporting.
Gonzaga's Graduate School of Business Administration offers five master degrees, including an MBA, Master of Accountancy, MBA in Healthcare Management, MBA in American Indian Entrepreneurship and MBA or Master of Accountancy with Juris Doctorate (law degree in collaboration with the Gonzaga University School of Law). All of its programs are accredited by AACSB and rooted in the Jesuit ideal that business decisions have ethical implications. The School takes pride in developing graduates who become innovative and ethical business leaders who use their talents to create a vibrant workplace and a better world.