U.S. News Ranks Gonzaga Graduate Accounting among Nation's Best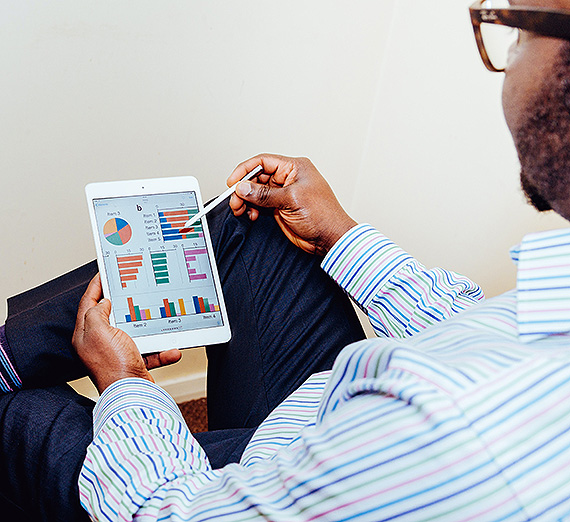 ---
Graduate Accounting Ranks 26th
SPOKANE, Wash. — U.S. News & World Report ranks Gonzaga University's Graduate Accounting as the 26th best in the nation. The rankings released today are part of the publication's 2022 edition of "Best Graduate Schools." Gonzaga's Graduate Accounting programs have ranked in the top 30 annually since 2012. In addition, Gonzaga's Part-Time MBA program is ranked 46th best in the nation.
The Graduate Accounting ranking is a reflection of the Gonzaga Master of Accountancy (M.Acc) and Master of Science in Taxation (MS.Tax) programs, which currently enroll approximately 90 students.
"It is always great to be recognized for excellence. At Gonzaga, we attract the best students every year. That's the secret to our continued success," said Andrew Brajcich, J.D., LLM, CPA, Graduate Accounting director.
The U.S. News & World Report rankings are based solely on ratings by business school deans and directors of AACSB-accredited MBA programs from schools surveyed. They were asked to nominate up to 15 programs for excellence in each of the 13 standalone rankings of popular graduate business specialties.
Established Excellence
Gonzaga's excellence in accounting is well-established. GU ranked 10th best in the nation among large programs for its first-time pass rate on the 2019 Uniform Certified Public Accountant Examination, according to the results released by the National Association of State Boards of Accountancy. Gonzaga also ranks No. 1 among schools in states on the West Coast. This marks the second consecutive year that Gonzaga has ranked in the nation's top 10.
With a pass rate of 82.4% across all sections of the exam, Gonzaga remains far above the national average of 58.6% for the first-time CPA pass rate, according to statistics published by the NASBA. Gonzaga is ranked 17th best overall among all accounting programs. To be considered a large program, 60 or more candidates must sit for the CPA exam.
The students taking the exam were from Gonzaga's undergraduate accounting, M.Acc, and MS.Tax programs. Among those passing the exam was Chase Ronderos, who earned an MS.Tax degree from Gonzaga in 2019 and a bachelor's in accounting in 2018, and is among 137 winners of the prestigious 2019 Elijah Watt Sells Award from the American Institute of CPAs honoring the nation's top performers on the exam.
The Gonzaga accounting programs are separately accredited by the Association to Advance Collegiate Schools of Business (AACSB), a distinction earned by only 189 institutions worldwide.
For more information, please contact Gonzaga University's Graduate School of Business Administration at (509) 313-7044 or via email at macc@gonzaga.edu or mstax@gonzaga.edu; or contact Haley Topliff at (509) 313-7047.