Joseph Kinsella hired to Direct Institute for Global Engagement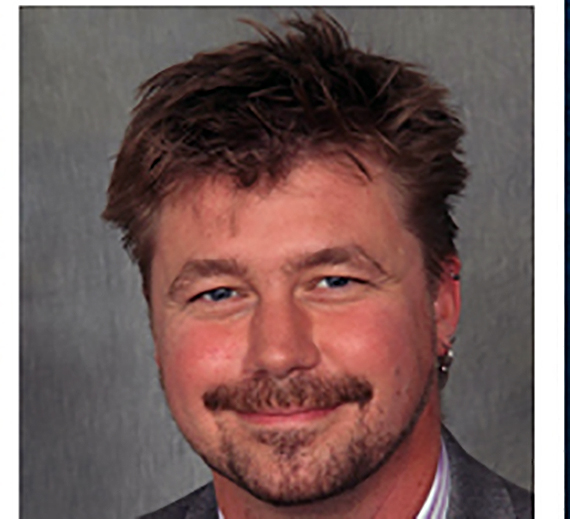 ---
Gonzaga News Service
SPOKANE, Wash. — Gonzaga University has hired Joseph Kinsella as an assistant academic vice president to direct its Center of Global Engagement. An anthropologist with deep experience in international and intercultural education, Kinsella came to Gonzaga from DePaul University in Chicago where he worked and taught for more than 20 years, serving as assistant director and later director of study abroad, and as associate vice president of international programs.
As the leader of the Center for Global Engagement, to be relocated in the University Center (under construction), Kinsella's responsibilities will include coordinating campus globalization initiatives, developing an international student recruitment plan, and overseeing the study abroad office and international scholar and student services, integrating returned study abroad students with scholars and students coming to Gonzaga from elsewhere to form an international community on campus.
Kinsella, who earned a bachelor's degree from DePaul University, earned both a master's and doctorate in anthropology from the University of New Mexico. He has worked in international education since 1988, focusing his energies on the application of anthropological methodologies to intercultural and international learning. His doctoral research in anthropology explored the intersection of identity and globalization, and the processes that shape nationalist and "postcolonial" identities. Working with a group of contemporary sculptors in Zimbabwe between 1998 and 2004 Kinsella's dissertation examined the production of material culture within neo-colonial economic and social structures. He has carried out fieldwork in Zimbabwe and Uganda, and as an undergraduate studied abroad in Florence, Italy.
AVP Killen said Kinsella will provide leadership and expertise for Gonzaga as it pursues its growing imperative to expand its global presence as an educational force for social good.
"Our world is profoundly global, multicultural and international," Killen said. "Globally focused graduates acknowledge that their opportunities and challenges are inextricably linked to those of people in Syria, Afghanistan the Congo or any place in the world."
Benefits of an increased global focus include animated faculty learning communities that consider the global content and global dimensions of the curricula; improved collaboration with universities worldwide to meet shared challenges; facilitation of scholarly and student exchanges; and fostering of study abroad and service learning-opportunities.
Kinsella said he aims to collaborate widely both within and outside Gonzaga, in order to build upon Gonzaga's significant existing international and intercultural resources, faculty, curricula and programs to continue preparing graduates for success wherever opportunities and challenges exist. Among its most prominent global efforts, Gonzaga celebrates this fall the 50th anniversary of Gonzaga-in-Florence, its study-abroad program in Florence, Italy.
Guiding Gonzaga's global approach is its rich mission to educate people for others through the time-tested Jesuit ethos and educational pedagogy, inspired by the centuries-old words and deeds of St. Ignatius of Loyola.
"Work in studies abroad goes two ways," Kinsella said. "We talk to others about our society and the world we come from, while we must also listen and learn from the people with whom we engage. If done well, these experiences have the potential to change all of us involved in the engagement. But it has got to be mutual."