Class of 2015 Best Ever Academically, Most Diverse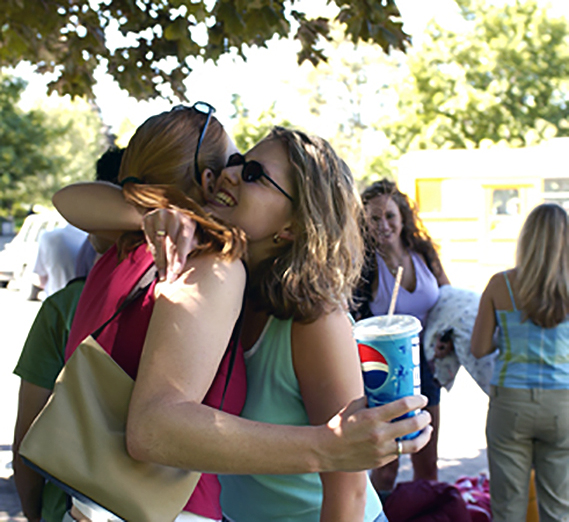 ---
Gonzaga News Service
SPOKANE, Wash. — Gonzaga University's Class of 2015 brings the strongest academic profile of any entering class in history and is the most racially diverse ever with students of color representing nearly 1 in 5 of the estimated 1,120 new Zags who will arrive in August.
Dean of Admission Julie McCulloh estimates the class holds a mean grade-point average of 3.75 and test scores of 27 (ACT) and 1,205 (SAT). Gonzaga has worked to moderate enrollment since the 1,240 students in the Class of 2013 entered two years ago to become the largest in school history. With 1,119 freshmen last fall, Gonzaga has hit its enrollment targets the past two years.
"We are sitting at our highest representation of students of color at 19.75 percent," McCulloh said. Intellectual and cultural diversity are intrinsic to Jesuit education, and Gonzaga has intentionally diversified the student body to better represent the world.
Demographically, the entering class includes 54 percent women and 46 percent men. The majority of new freshmen, 47.6 percent, hail from the state of Washington, up from 46 percent last fall. California remains Gonzaga's No. 2 most productive state for students as 17.7 percent of freshmen call the Golden State home (17.4 percent, 2010). Oregon accounts for 12.2 percent of the new class, up from 10.4 percent in 2010. Colorado, home to 5.3 percent of the new class (4.6 percent in fall 2010), ranks No. 4.
The new class is packed with leaders: 26 students were student body presidents, 34 were senior class presidents, 499 participated in student government and 710 have taken part in leadership activities.
Anticipation is building for the new students' arrival and a full slate of Orientation activities awaits.
"We can't wait to get the newest members of Gonzaga's community on campus," McCulloh said. "As a whole, their profile is outstanding and, individually, each new student brings unique gifts that will truly shape Gonzaga for the better."