GU Entrepreneurship Students Benefit Visiting Warren Buffett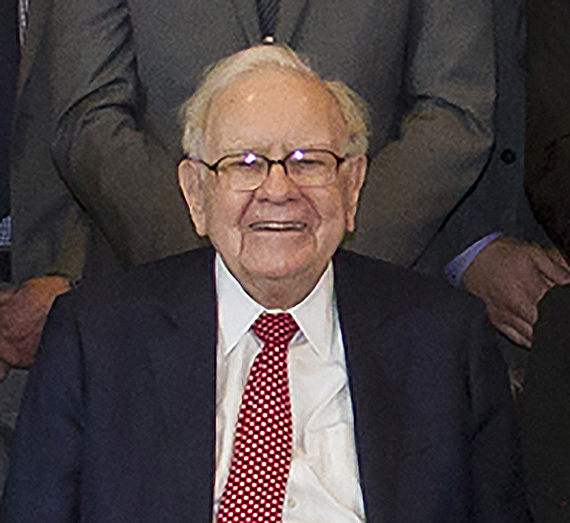 ---
http://www.youtube.com/watch?v=kVR21ibZ6kU[/youtube
By Peter Tormey
SPOKANE, Wash. — Twenty Gonzaga University entrepreneurship students are easing back into their campus routines this week with fresh, new perspectives informed by the once-in-a-lifetime experience of a day spent with billionaire financial wizard Warren Buffett — an American icon.
The students and a few Gonzaga School of Business Administration faculty departed Thursday, Nov. 10. They awoke in Omaha on Nov. 11, perhaps wondering if they were still dreaming as they met the "Oracle from Omaha," dined with him, asked him whatever they wanted to in a 2-hour Q-and-A session, and toured the world headquarters for Berkshire Hathaway, Buffett's conglomerate of more than 70 companies.
The trip was initiated by Professor Todd Finkle with help from Paul Buller, the School of Business Administration's Kinsey-Robinson Professor of Business Management. Finkle came to Gonzaga one year ago to become the University's inaugural Pigott Professor of Entrepreneurship. A generous donation of $1.5 million by the Mark Pigott family created the permanent endowed professorship, which is already paying rich educational dividends after only one year.
Professor Finkle is intimately familiar with Buffett's philosophies and ideas. At University of Akron (Ohio), where he taught before coming to Gonzaga, Finkle wrote a detailed case study about Buffett and Berkshire Hathaway. He also took students from Akron to visit Buffett. Still, Finkle heard something powerfully new from Buffett during this trip.
"The students were worried about getting jobs and paying off their student debt. He said, 'You want to increase your value by 50 percent in the marketplace and what you should do is become very good with communicating your ideas orally and in writing,'" Finkle said. "I've never heard him say that before. That was huge when he said that to everyone. That's a huge take-away for the students."
Students Thoroughly Impressed with 'Oracle of Omaha'
Alyssa Constant, a senior from Nine Mile Falls, Wash., asked Buffett what reforms he would suggest for the U.S. public school system, and learned Buffett remains bullish on education.
Buffett's perspective is the nation "should continue to strive to make improvements to the public school system rather than transitioning to more private or charter schools," Constant said. "He brought up the idea that when the wealthy and powerful place their children into private schools, they're no longer invested in the well-being of the public school system and are therefore uninterested in the problems. This further decreases the value and quality public schools are expected to achieve."
Meaghan Rieke, a senior from Woodinville, Wash., said she was surprised by Buffett's down-to-earth nature.
"While it was interesting to hear about his investment strategies, I enjoyed hearing about his different philosophies on life even more. Mr. Buffett has an amazing sense of optimism and is clearly very reflective about how he portrays himself and relates to other people," Rieke said. "He is an extremely intelligent person, as was evidenced by his well-developed opinions on issues outside of the business world, including politics, healthcare, and education."
Kieran Campbell, a senior business major from Lake Oswego, Ore., enjoyed Buffett's lessons on the importance of frugality, responsibility, and wise investing. He also found Buffett's views on the current state of the political process refreshing.
"Ultimately, the Warren Buffett trip helps to further my holistic Jesuit education by providing me another perspective, one that wouldn't have been available without such an amazing opportunity like we had," Campbell said.
Alex Williams, a senior from Parker, Colo., said Buffett's humor and humility instantly put the group at ease.
"It was remarkable that a man in his position was so willing to talk to a group of college students and answer any and all questions," Williams said. "It is so refreshing to see such a business icon check his ego at the door, and let his true personality show with complete strangers."
Shannon Henry, a senior from Enumclaw, Wash., said the trip had a "great influence on her future," adding Buffett inspired her not only because of his success but for the way he handles himself in a business environment that can be corrupt at times.
"Buffett is humble, honest and ethical — truly a man for others," Henry said. "Meeting him further solidified my goals for my career and that I want to continue to improve the business environment just as he has."