Road to GU's 125th Anniversary: A Look Back at 1980-81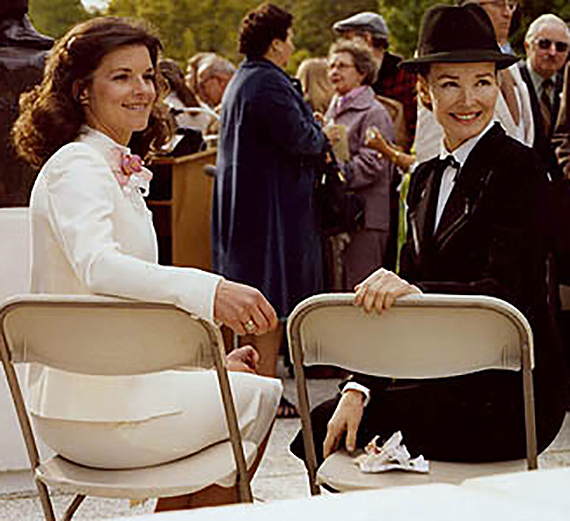 ---
1980-81
Looking to Gonzaga's quasquicentennial celebration (125th anniversary) in 2012, @Gonzaga continues its monthly series counting back to its founding year, 1887. This series began in September when we looked back six years to the 2004-05 academic year, and each month looks back another six years. In this issue, we travel back in time to view highlights of the 1980-81 academic year.
By Stephanie Plowman
Special Collections Librarian
SPOKANE, Wash. — The bigger-than-life Bing Crosby bronze statue was dedicated in front of the Crosby Library (now the Crosby Student Center) on his birthday, May 3 (1981). (Bing died on a golf course in Madrid, Spain in October 1977.) Sculpted by Debbie Copenhaver, the larger-than-life, 8-foot bronze statue of Bing depicts him striking a casual pose with his pipe, hat, and golf clubs. For the dedication, celebrities such as Rich Little, Gord Atkinson, Phil Harris, Jimmy Van Heusen (composer of some of Bing's songs) and his wife Kathryn Crosby attended. Bob Hope was unable to attend but made a telephone call that was broadcast over the public address system to the large audience. Students filling DeSmet Hall balconies displayed signs reading "Bing Lived Here." Newspapers, television, and radio covered this event, a fitting tribute to Bing.
Immediately after the statue's installation, students as a prank unscrewed the pipe and took it. Eventually, the pipe was returned. After numerous pranks, the pipe was permanently removed and now is attached only for special occasions.
Prior to dedication of the Bing Crosby Statue, the Gonzaga Alumni Association completed a successful fundraising drive in 1980 to purchase Bing Crosby's boyhood home so the Alumni Association could occupy it. The house, built by Bing's father in 1913, remains open at its original site and now serves as a University office and a popular tourist destination. Only one family owned it after the Crosbys.
Other highlights from the 1980-1981 academic year include:
Gonzaga's undergraduate enrollment reached 2,005 students. The Law School had 680 students and total enrollment was 3,867 (including the School of Engineering's 250 students).
The new core curriculum of 59 credit hours was approved for the 1981 fall semester. The new requirements included fine arts and foreign language or foreign culture, and a University-wide addition of an applied religious studies course. This revised core more fully implemented the University's Mission Statement by providing a more structured set of courses to give students a better grounding in the liberal arts and an awareness of the international character of the world.
The communication arts department received a state-of-the-art studio including cable network and remote television vans, allowing programming to originate from several campus locations.
The University and the Oregon Province of the Society of Jesus reached an agreement in principle on the eventual transfer of the Society's 40,000-volume St. Michael's Institute Collection of books to the permanent custody of the University Library.
In October 1980, John Spellman and state Sen. James McDermott held their first televised debate of the gubernatorial campaign on campus.
Gonzaga competed in men's intercollegiate soccer for the first time with a 14-2-1 record.