Striving to be a Servant Leader in the C Suite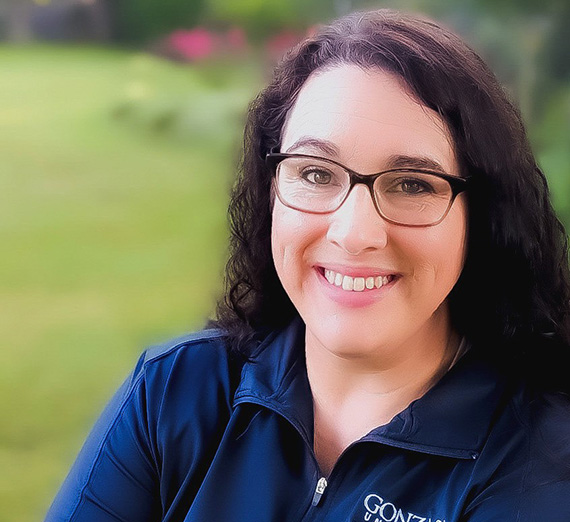 ---
Alumna Laurel Kobe credits Gonzaga's Online
Master's in Organizational Leadership
(ORGL) program for preparing her to run a business. She became a president of a transport company at a very stressful time. Like many companies emerging from the pandemic, the business had changed, and the company needed a leader with compassion.
Kobe said she and her team needed to make difficult decisions for the company's survival and ORGL, specifically the Servant Leadership concentration gave her the tools to facilitate changes in a humanistic way.
"I was called to Servant Leadership. I am a servant leader by nature. Gonzaga being the first university recognized with the Servant Leadership program, that length and longevity was really important to me. I wanted to be the very best I could be for my people."
Kobe continued, "I was able to use some of the skills I had learned through the program in handling the reorganization. Gonzaga really made a difference."
The ORGL program set Kobe up with the skills she needed to grow in her new role. She cites three classes that stood out as the most impactful, including the Leadership and Community class where students live with monks at a Benedictine monastery.
"When I was talking with one of the monks in that class, we asked him: how do you deal with people when they want to leave the monastery? And the gist of what he said is, 'Well, there's no guilt with that. We're a part of a community. They can come and go as they please. We can still speak with them and love them after they leave.'"
Kobe continued "Assigning family to an employment position invokes guilt and when you want to quit, you feel guilty. So I tell my team all the time, we're not a family company, we're a community."
A course called Listen, Discern, Decide gave Kobe the opportunity to learn from Larry Spears, one of the foremost authorities on Servant Leadership.
"I have people on my team who worked with me before I was in the program tell me that one of those things that I became really good at, was listening. I learned to digest information differently and process information differently," said Kobe.
The course that surprised her the most was Leadership and Storytelling. It was a class that Kobe took not out of necessity but to avoid a gap in her schedule and it became one of those impactful courses where she learned about the theory of "authentic leadership", as well as how a person's narrative affects their approach to conflict.
"It was a very healing class and it allowed me to lead better understanding my own team stories and where they come from," said Kobe.
Kobe started her role as President of Longhorn Logistics Group eight months into the ORGL program and said it has made all the difference for her as a leader.
"My undergraduate degree taught me to look at data predominantly, and in this program I learned to take in all of those different types of communication, the nonverbal, the feeling in the room, all of those things that you don't learn in a traditional format. I am a better people leader with the program."