Questions to Ask an Admission Counselor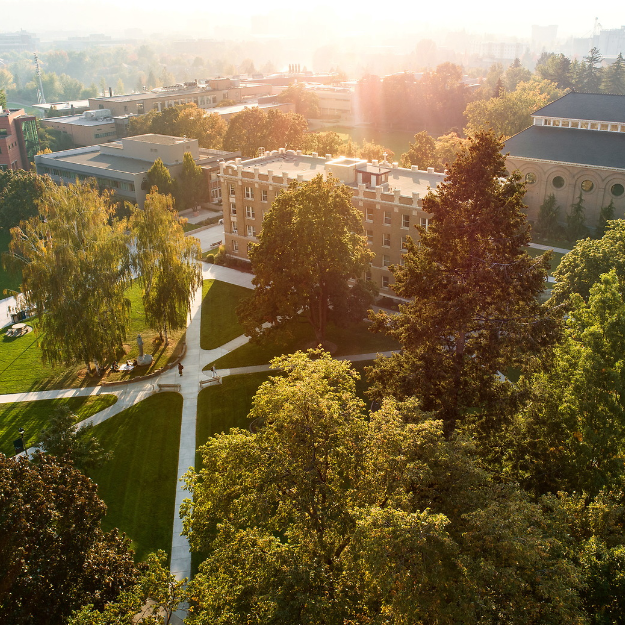 ---
As admission professionals, we love meeting students and getting to know them through the college search process. We know it can feel intimidating to talk to admission counselors at a college fair, at a high school visit, on a campus visit, or even virtually. You may be wondering what should I ask? While there is an endless number of questions you could ask for your specific interests and situation, here are some frequently asked questions that might help you next time you meet with an admission professional:
How many students attend your institution? How many undergraduate students are there versus graduate students?

How many programs of study do you offer?

Are your programs direct-admit? What does direct-admit mean?

What is your retention rate or the percentage of students who begin in one year and return for the next?
Admissions
How do I apply to your school?

What are your deadlines for admission applications? Do you have early action, or early decision deadlines?

What is your acceptance rate?

How does test-optional work at your institution?

What percentage of students apply with a test score? Are test scores required for any program or scholarship?

Do you offer merit scholarships? What percentage of your students receive merit scholarships?

What is the average financial aid package for a student at your institution?
Student Life
What are students involved in on campus? How many student clubs/organizations do you have?

Are students required to live on campus?

What is the area like around campus? What things are there to do off campus?
Are students allowed to bring cars to campus?
On-Campus Support & Resources
What support does your school offer for academics such as advisors, tutoring, etc.?

Does your school have health and counseling support services?

What resources do you have BIPOC, LGBTQ+, and/or first generation college students?

What Diversity, Equity, Inclusion, & Belonging resources and opportunities are there on your campus?
Outcomes
What is your school's 4 year graduation rate?

What services does your school offer for career and professional development? What is your success rate for students after graduation?
To find

your admission counselor

and learn more about Gonzaga University

, visit the links below.: