Learning, Naturally
Through Gonzaga's Outdoor Learning Immersion program, students can see their academic studies come to life in the natural world.
Just beyond Gonzaga University's campus, houses dwindle and Ponderosa pines multiply.
Spokane's urbanity recedes within mere miles, every direction. Adventure and nature are easily within reach along the Spokane River and its companion Centennial Trail that touch several parks and beaches. Hiking options abound: Iller Creek, Rocks of Sharon and Dishman Hills, all a short drive away. Just a bit farther are Mount Spokane and three other popular mountains for summer and winter sports.
While places of recreation, they are also veritable classrooms, as Gonzaga launches Immersive Outdoor Learning to get students and faculty outside and connected with the land.
"Here in the Pacific Northwest, we have an enormous advantage surrounding us," says Kent Porterfield, vice provost for Student Affairs, who has been having conversations with a cross-section of campus about how Gonzaga can deliver a truly integrated Jesuit educational experience. "When faculty said they were interested in education in the outdoors, it matched with our hopes to develop opportunities for students that are high-impact and also really distinctive to us."
Immersive Outdoor Learning (IOL), pedagogically, Porterfield says, is another form of place-based learning, much like community-engaged learning through Opportunity Northeast. But it's also part of an effort to bolster students' holistic development. They learn in the classroom, and through clubs and organizations, study abroad programs and internships. And now, they learn on streams and rivers, boulders and mountains.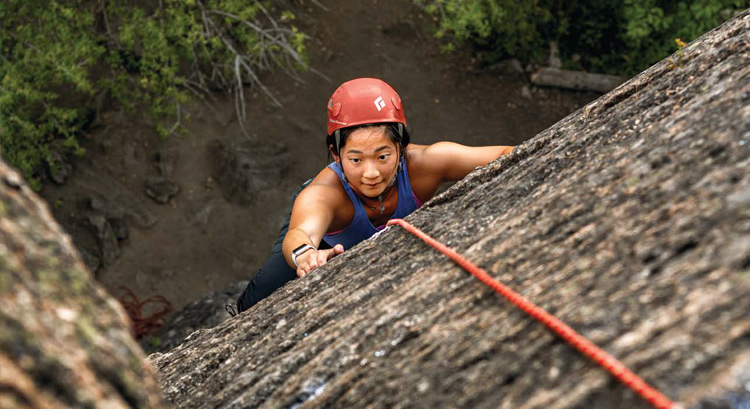 "The attention to place is really distinctive to Gonzaga, and so is this," Porterfield says.
Gonzaga already had faculty interested in and experienced with adapting course material to a living laboratory outdoors. And GU Outdoors already had robust programming with the equipment and staff to support wilderness adventures safely. All it took was putting those two groups of enthusiasts together.
More than a dozen faculty members from the humanities to the sciences are engaged, and Porterfield and Provost Sacha Kopp supported the first structural change to build a model and figure out how to support it.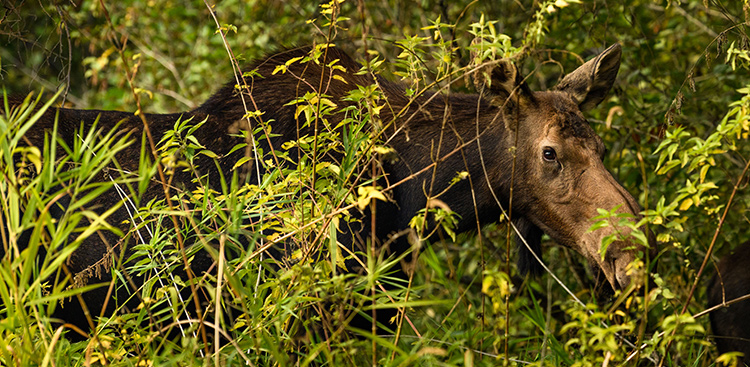 Connections in Nature
To develop a real immersive outdoor learning initiative, leaders shifted Matt Edenfield ('20 M.A.) from GU Outdoors to an academic support role. After six years overseeing extracurricular adventures such as snow sports, rock climbing and rafting, he's now helping to build courses, address risk management, train professors and coordinate logistics for credits that apply toward core curriculum requirements.
While those with an academic lens may view IOL as a fresh means of teaching, Edenfield sees it as a way to dissolve the barriers preventing students from accessing the outdoors.
"The challenges of being in the wilderness, whether real or perceived, encourage us to push beyond our comfort zones and tap into our most authentic selves. We strive to utilize the novelty and inherent challenges of the outdoors to create a holistic classroom where students can learn and grow deeply," Edenfield says.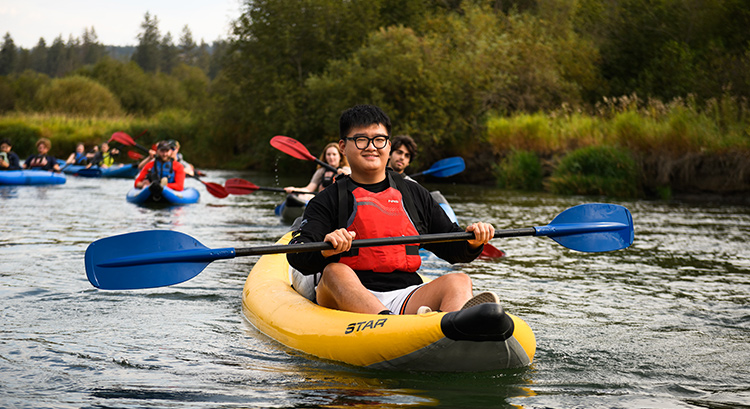 While Gonzaga Outdoors continues to run recreational trips with local and regional partners and rent equipment to students for easier accessibility, IOL creates new opportunities for faculty and students to take their academics outside the classroom in inclusive and supportive ways.
"Gonzaga's location within the Inland Northwest provides us with access to world-class venues for outdoor engagement that aligns seamlessly with academic inquiry," Edenfield says.
Following the Salmon, and More
Though in its early stages of formalizing immersive outdoor learning with everyday courses, GU is not new to outdoor education as a whole. Summer study programs like Gonzaga in the Wilderness, which takes students to Montana and Utah for class credit, and Gonzaga Out of Bounds (GOOB) get students out and about into regional parks and forests.
"Certainly immersive learning can provide technical skill expertise, coordinating logistics or risk management consultation, but what I think makes it special is the interdisciplinary ethos of integrating adventure education content with traditional academic disciplines, like philosophy or engineering, to achieve multiple learning outcomes," Edenfield says. "When we bring experts together from their respective fields, we create a collaborative partnership that results in a truly unique educational experience for our students."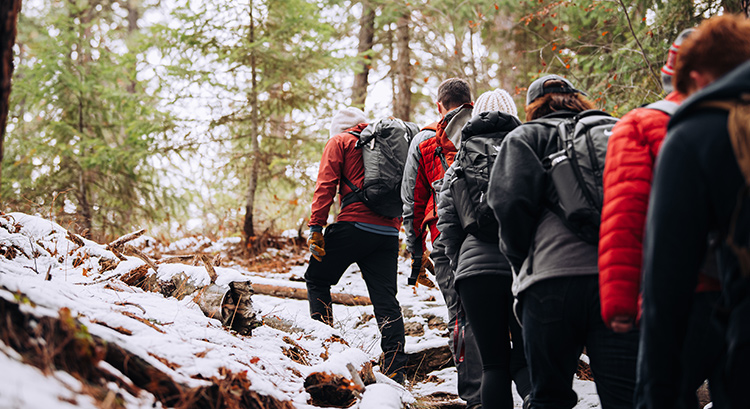 As an English professor with a background in outdoor education, Heather Easterling Ritchie was excited to take literature studies with her into the outdoors. Chair of English and professor of women's and gender studies, she ran a summer course last year with Brook Swanson (biology) and Edenfield, taking students to follow the salmon from the North Cascades to the San Juan Islands.
"It was a very powerful experience," Easterling Ritchie says, "seeing young people transforming in different ways."
For three weeks, the trio and 11 undergraduate students backpacked, camped and kayaked their way through the Pacific Northwest, studying PNW-focused naturalist literature and marine biology. Micah Bell ('24) says that experience allowed him to learn content and appreciate natural observations simultaneously.
"Often in the classroom we learn something, and use our imagination to understand a concept," Bell says. "In the wilderness, we were able to observe the world and almost discover course content with our own developed knowledge just as explorers, naturalists and ecologists did long before our textbooks were even written."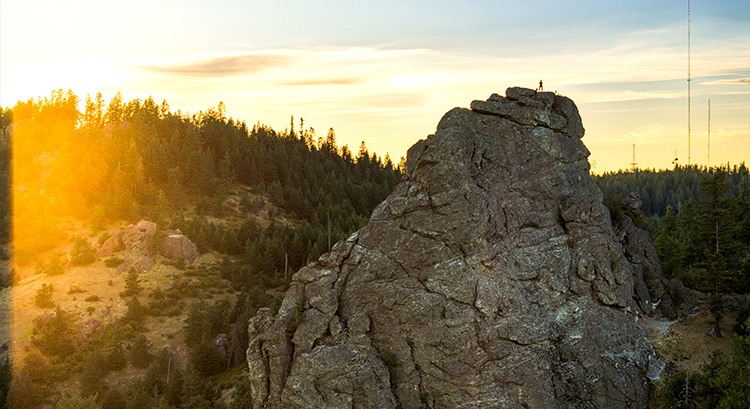 Easterling Ritchie sees a bright future.
"There are a lot of ideas and possibilities that I think are ultimately going to serve our students more and more," Easterling Ritchie says. "There's so much opportunity to be excited about the kind of teaching it can involve."
Based on initial assessment data, faculty engagement and learning outcomes achieved, Edenfield believes IOL is primed for expansion.
"I would love to see as many students as possible have access to an immersive outdoor learning experience, no matter what their major or degree is. I've witnessed how time spent in the outdoors evokes a fundamental shift in the way we regard ourselves, value environmental advocacy and contribute to our communities," Edenfield says.
Ultimately, he dreams of Gonzaga offering an outdoor education minor or concentration as the recreation industry continues to boom.
Immersive Outdoor Learning Quick Hits
In the 2022-23 academic year, IOL facilitated:
more than 60 outdoor learning excursions
for 22 classes, involving over 500 students
with 22 faculty members from 6 departments
at 12 unique regional spots.
Current Courses
Nature writing
Christian leadership
Biodiversity
Mountain science
Environmental engineering
Water treatment processes
What Students Said
A survey of 319 participants offered these insights:
99% were able to apply learning from the classroom to their outdoor experiences
97.5% felt more connected to their professors
97.5% felt more empowered to participate in addressing environmental issues
82.3% strongly agreed that the experience "enhanced my learning"
"Gonzaga in the Wilderness was truly life changing and taught me more about myself than anything else has. I gained a new understanding of the ecosystem and our role as visitors of the wilderness. This program was positively a transformative experience and it offers a community unlike any other you will find at Gonzaga. My top highlight from this program was being able to explore beautiful new places with the most supportive instructors and the coolest peers!"
"I gained so much unexpected, practical knowledge. Not only did we learn the course material in a beautiful environment, but we also learned a lot about ourselves, each other, and basic wilderness skills. I would definitely recommend this trip if you want a new experience that might push you outside of your comfort zone a bit."
Support students' experiences learning in the natural world:
Student Life
Gonzaga Magazine