Student Film "Family Through Fire" Selected as Quarterfinalist at SWIFF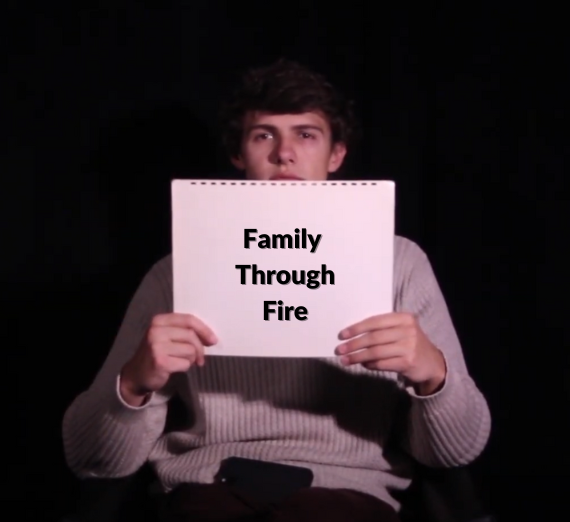 ---
Documentary films provide us with artifacts of our time. They change hearts, minds, and laws and overturn convictions. They move us beyond the momentary -- from social media posts and hashtags and center us in our collective humanity. Recently, students Patrick Janicek, a major in Broadcast and Electronic Media Studies and Digital Marketing, Liz Hogan ('22), and Josh McDonald ('22) harnessed the power of documentary film to capture the overwhelming power of the Marshall Fire, a grass fire that impacted the Boulder, Colorado area in late December 2021.
"Family Through Fire" was selected to screen at the Student World Impact Film Festival (SWIFF), which focuses on elevating student voices through film. After this year's screening, "Family Through Fire" was selected as a quarterfinalist, being chosen out of 13,800 submissions from 120 different countries.
"Family" chronicles the Clark family as they navigate the terror of fleeing their home as it succumbs to destruction and the repair that must follow. Hogan and Janicek are from the area, and Hogan's family home was in the fire's path but was spared. Her home's proximity and her neighborhood's collective pain compelled her, Patrick, and Josh to document what unfolded. The film took shape in Integrated Media Associate Professor Matt McCormick's Documentary Filmmaking class, where the students learned how to craft a story alongside producing and editing a short film. Their powerful storytelling earned them the 'Best Film' award at the 2022 GU Student Film Festival.
McCormick's pride is evident, "While I'm very proud of the student-filmmakers behind Family Through Fire, I am not surprised that they are succeeding on the film festival circuit. Patrick, Liz, and Josh had an incredible story to tell and, through hours of hard work, created a powerful film that I am sure will continue to find audiences."
Janicek reflects on the emotional and creative process of broaching the Marshall Fire, "As someone from Denver, Colorado, which was located far from the burn zone, it was emotionally difficult for me to witness the destruction of my hometown while I was away at college. This film provided a sense of reassurance and comfort, knowing that my home was resilient and on the path to recovery. It was somewhat therapeutic for me to contribute to telling this story."
As quarterfinalists, Janicek, Hogan, and McDonald will be granted special distribution opportunities through Amazon's Prime Video, with SWIFF as their partner. This distribution partnership also opens the filmmakers to future collaborations with Prime, inspiring future filmmaking with a built-in audience. Listen to the "Family Through Fire" journey on SWIFF's "Film Sessions" podcast on Spotify, Apple Podcasts, Amazon Music, or Audible. Watch the trailer.