Putting Out Fires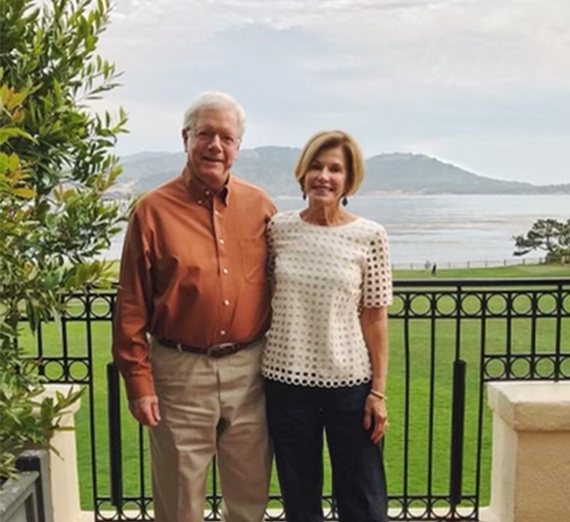 ---
"More than ever these days, we need effective leaders with integrity as our representatives in federal, state and local governments," says Tom Woodley ('69) of the inspiration behind his recent gift to support students. His million-dollar donation is the largest in history for Gonzaga's political science program.
"Facilitating political science majors who may choose careers as leaders in all levels of government would certainly be beneficial to a lot of people in our country," says Woodley, who hopes his contribution will inspire others to do the same.
As a Gonzaga student in the mid-1960s, Woodley spent the summer months working in construction, where he saw the struggles that laborers and unions faced. Those experiences inspired him to declare political science as his major during his sophomore year.
Woodley graduated from Georgetown University Law Center in Washington, D.C., where he further honed his skills in preparation for a long career practicing law. He clerked for a federal district court judge in D.C., joined the U.S. Army infantry branch as a lieutenant, and then worked at the National Labor Relations Board in its appellate court branch. Once he began to represent unions and workers, he became general counsel to the International Association of Firefighters, which includes approximately 300,000 firefighters and paramedics in the U.S. and Canada. He served them over the course of the next 43 years, before his retirement in 2019.
Last year, Woodley published an account of the multiple-alarm response to the biggest structure fire in Charleston, South Carolina, in 150 years. His book, "Last Alarm: The Charleston 9," is the heart-wrenching story of how nine brave firefighters died battling the 2007 fire that took place in "a fuel-ladened furniture store that was a time bomb and death trap," with "a fire department at the time that was understaffed, ill-equipped and far below national fire service standards," according to the publisher's description.
» Proceeds from book sales directly benefit the International Fire Fighters Disaster Relief Fund and a Charleston-based nonprofit supporting first responders suffering from PTSD.
Inspiring the Next Leaders
Today, Tom and his wife, Nancy, continue a long history of serving with Jesuit organizations, including the Ignatian Volunteer Corps, St. Paul VI High School, Youth Apostles and their local Jesuit parish.
They have turned their philanthropic attention to Gonzaga out of gratitude for, as Tom says, "a school that gave me such a great education and a positive experience." He adds, "Gonzaga put me on a path to do what I wanted to do for my career and in my life, and I am happy to have the chance to give back."
To today's political science students, Woodley offers this advice: "Keep your mind open and don't be discouraged by the divisions that we are unfortunately experiencing in our country. It is essential that we have leaders with honesty and integrity who are committed to public service."
Join the Woodleys by making a donation in support of Gonzaga students.