Frogs: Fears & Findings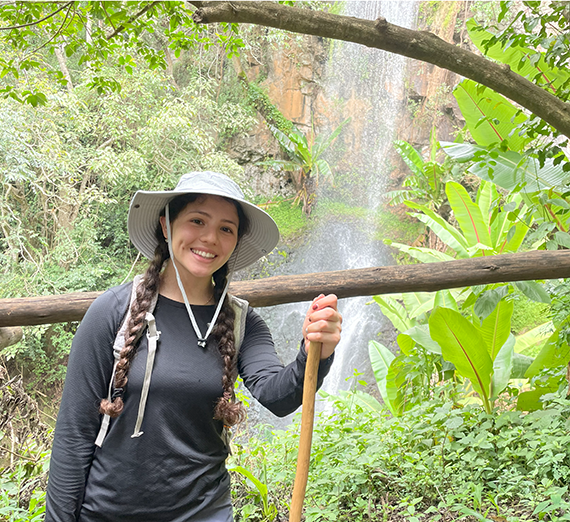 ---
Senior Spotlight: Ana Reyes
Major: Biology
Hometown: Frisco, Texas
When Ana Reyes was learning about research opportunities in her first-year biology seminar, she had no plans of pursuing any along with her biology degree.
Her sophomore year, she joined Laura Diaz-Martinez's microbiology research lab anyway. Ultimately, her passion is environmental biology, but she is grateful her time in that lab and the mentorship provided by Diaz-Martinez as well as her involvement with the Society for the Advancement of Chicanos/Hispanics and Native Americans in Science, which Diaz-Martinez advises.
"Dr. Diaz-Martinez is such an intelligent, wonderful, amazing human so I really admired her and I thought it was really cool having another Hispanic professor in the STEM field. I feel like women in STEM is becoming a thing now, and it's really cool to see someone who looked at me and has similar backgrounds as me," Reyes says.
A semester studying abroad in Tanzania allowed Reyes to research zebra population health in Randilen Wildlife Management Area. To her relief, the zebras turned out to be good and healthy.
Upon returning, Reyes had the opportunity to face one of her fears: frogs. She joined Betsy Bancroft's environmental research lab before learning she'd be studying how environmental stressors impact Pacific chorus frogs, specifically, how a fungal infection impacts feeding behavior.
She chose to stick with it and conquer her fears little by little.
"I'm really afraid of frogs and there were 60 frogs that we had to take care of. It was an experience," Reyes says.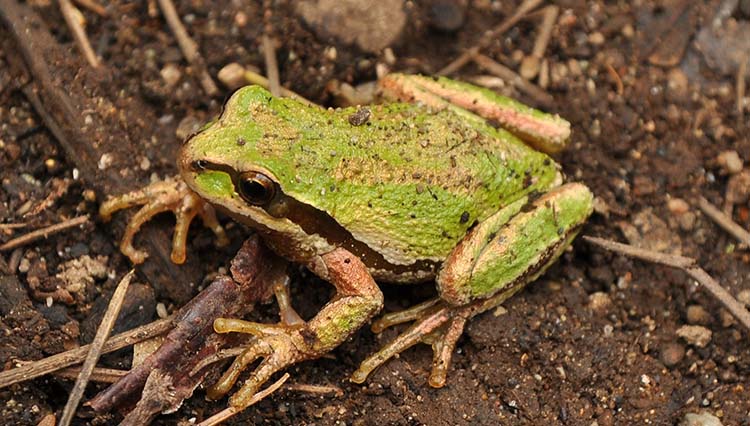 (Photo credit: High Fin Sperm Whale)
Frog-fear conquering aside, Reyes also joined the Climate Literacy Fellows program to teach climate science to elementary and middle schoolers.
"Ana is an intelligent and kind senior who is making an impact on the lives of K-8 students in Spokane. Her relationship with students in the classroom is evident and she is the perfect example of who we hope the graduates of Gonzaga become," says Karli Honebein, climate literacy program coordinator. For Reyes, the program is equally impactful on her.
"I really like interacting with the kids. Every single classroom visit is completely different. Not all students are interested in learning about science but as the lesson goes on and they do those hands-on activities, I like seeing their intrigue in science," Reyes says.
Though busy with biology and climate science, Reyes pursues other interests such as her own music analysis podcast through, "Howdy Howdy," which aired on iZag Radio. She is also involved in Chess Club.
Reyes is grateful for the communities she belongs to at GU. She met her current best friends and roommates from her Cura Personalis living learning community in Coughlin Hall and together they have explored the Inland Northwest through hikes and road trips. Though she is a long way from her home in Frisco, Texas, she has appreciated getting to know the Northwest.
Next up? Reyes plans on exploring what's out there before pursuing a master's degree in biology.
"When she was in my class for whatever brief time I observed her, I saw this kind of eagerness and anxiety about wanting to learn about the world of rhetoric. … She's passionate, she's quirky, she's fun loving, but she's also extremely dedicated to what she's studying and I think that's incredible," says Jaishika Nautiyal, Reyes' communications professor.
Find more great senior stories!