Underrepresented in Medicine Group Continues to Thrive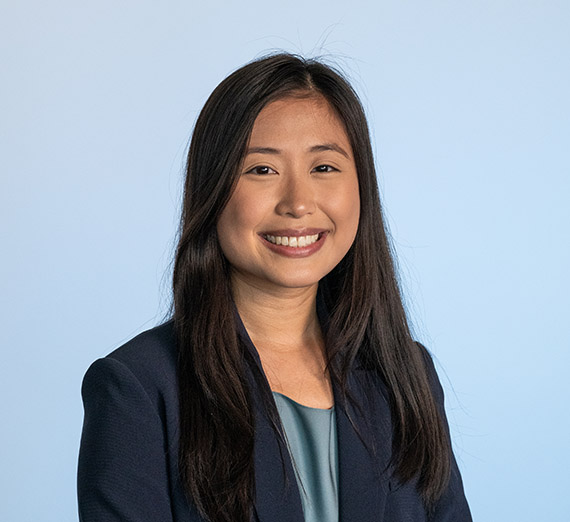 ---
In 2016, as a medical student at UW-Spokane, Melissa Rangel-Abeyta wanted to encourage diversity in medical school applicants and to support those who were underrepresented on campus.
Rangel-Abeyta said she didn't even learn about medical school until she was 17.
"I was the first person in my family to earn a college degree," she said. "I'm mixed-race, and I strongly identify with my Latina heritage."
So, she launched Underrepresented in Medicine (URiM).
URiM refers to an individual hailing from a racial, ethnic, or other disadvantaged population that is disproportionately represented within the medical community. The mission of URiM is to recruit and retain medical students from underrepresented backgrounds and foster an inclusive community for students and faculty.
"In talking with fellow students I heard several say, 'I've never seen a doctor who looks like me,'" Rangel-Abeyta recalled. "Our initial panel included BIPOC, native, and Bosnian students."
Studies have shown that patients have better outcomes when in the care of physicians who share their identities.
Seven years later, the student-led group continues to grow and thrive.
This spring, under the leadership of first-year student Crystal Tam, the group will host "Pathways to Medicine." The event is for all area college students who are interested in pursuing a career in medicine, but students in URiM's target demographics are especially encouraged to attend.
"We want to provide exposure to medicine for underrepresented students," Tam explained.
She took over the leadership role from Samartha Shrestha who stressed the importance of the group's mission.
"Marginalized groups have endured trauma that leads to mistrust of the medical community," Shrestha said. "URiM is an important step in reaching out to bridge that trust gap—it's about understanding the barriers others face."
Tam understands those barriers. She grew up in Renton, WA. and is the first college graduate in her family.
"Both my grandparents and my parents came to the U.S. from China," she said.
Like many children of immigrants, Tam often felt pulled between two cultures.
"I had two distinct cultural identities," she said. "At home, we celebrated traditional Chinese holidays. At school, I celebrated American holidays. When you're young it's difficult. You want to fit in with other kids."
She credits an advisor at her high school career center for opening the doors to higher education for her.
"I didn't know I could become a doctor," said Tam. "Being in medicine seemed really daunting."
Yet it was her Chinese grandfather who made her aware of what she had to offer if she pursued a career in medicine.
"I grew up taking care of my grandpa," she said. "He only spoke Chinese and I saw how difficult it was to get healthcare for him. I knew I could contribute because of my experience with him and my cultural background."
After earning an undergraduate degree from the University of Washington, she took two gap years, before applying to UWSOM and chose to attend UW-Spokane upon her acceptance.
"I wanted to come to Spokane because of the smaller class size," she said. "It's a tight-knit community and offers lots of face time with the faculty."
Taking the helm of URiM was a natural step for her.
"I know how valuable these resources are to undergrads."
The Pathways to Medicine event will include demonstrations of basic physical exams, information about the Medical College Admissions Test (MCAT), and details about the process of applying to medical school.
"In addition, we'll have a panel of my classmates discuss what life is like as a medical student and they'll be available to answer questions from the attendees."
The event aims to demystify the route to medical school for those who may think medical careers are out of reach.
Tam is thankful for the high school career advisor who helped point the way for her and she wants to do the same for others.
"My role is to continue our outreach to undergrads," she said. "Everyone belongs in a career where their passion lies no matter their appearance or socio-economic background. We want to encourage not only diversity but inclusivity."
Interested in learning more about the Health Partnership?