Gonzaga University Announces New Certificate in Climate Action Planning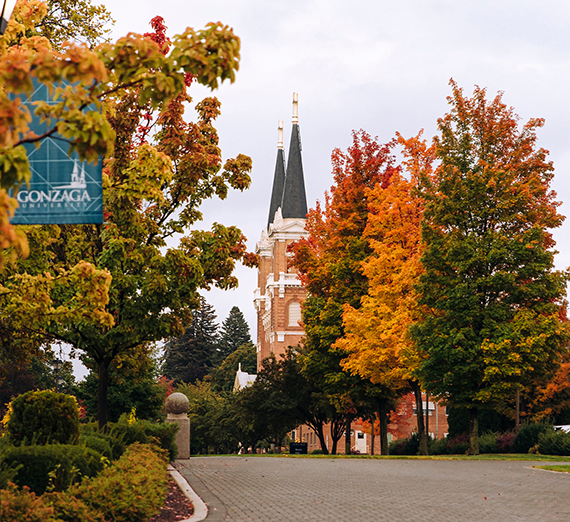 ---
As humanity faces increasing disasters resulting from climate change, a growing number of individuals and communities are exploring ways they can help mitigate the climate crisis. While groups of all sizes are engaged and wanting to do the right thing, grounding in best practices is essential for success.
Gonzaga University's new Certificate in Climate Action Planning will help guide organizations from across the country in how best to achieve their local community's climate goals. The combined expertise of GU's Center for Climate, Society and the Environment and Center for Lifelong Learning will deliver practical guidance on achieving emission-reduction goals and building more climate-friendly cities, churches, schools and businesses.
"Helping communities create concrete plans to confront the climate crisis is urgent work," says Brian Henning, director of the Gonzaga Center for Climate, Society and the Environment. "The center launched this new professional certificate as part of its mission to provide resources and opportunities to meet the unprecedented challenges facing humanity and the wider natural environment in the 21st century."
The inaugural class for the Certificate in Climate Action Planning runs Aug. 30, 2023, through Jan. 17, 2024, including a three-week holiday break. Held completely online and taught by Henning and Kara Odegard, former Spokane City Council Manager of Sustainability Initiatives and founder and owner of the social impact consulting company Measure Meant, the course will cover working with politically diverse stakeholders, strategies for accounting for and lowering greenhouse gas emissions, how to conduct climate impact assessments, community engagement and much more. No prior knowledge or experience is required.
"Like Gonzaga's other professional certificates, the Certificate in Climate Action Planning is designed for people with varying levels of education who are drawn together by a common interest — in this case, a passion for responding to climate change," says Rachelle Strawther, director of Gonzaga's Center for Lifelong Learning. "Developing the ability to create a climate action plan is not only responsive to the needs of our natural environment, but a much-needed professional skill that will likely increase in demand nationally across multiple sectors."
Graduates of Gonzaga's certificate programs often praise the richness of the curriculums and ability to put newly learned tools and concepts immediately into practice. Given the importance of addressing the climate crisis, there's no better time for the Center for Lifelong Learning and the Center for Climate, Society and the Environment to join forces and offer this vital program.
For complete details about Gonzaga's Certificate in Climate Action Planning,
visit the website
, call 509-313-3579 or email
cll@gonzaga.edu
.
Learn if the certificate is right for you