Gonzaga teams with Seattle U, St. Louis for NSF Grant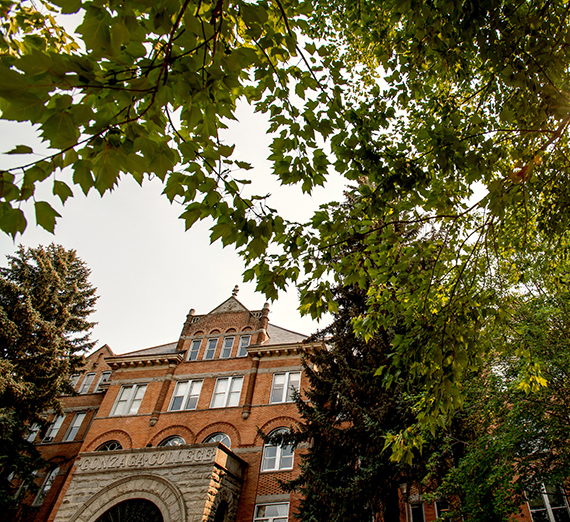 ---
Seattle University, Gonzaga University and Saint Louis University jointly received a $1 million ADVANCE Partnership award from the National Science Foundation (NSF) to increase the recognition and inclusivity of faculty promotions processes with the overarching goal of encouraging change across all 28 members of the Association of Jesuit Colleges and Universities (AJCU).
The NSF ADVANCE program is designed to foster gender and racial equity through a focus on the identification and elimination of organizational barriers that impede the full participation and advancement of diverse faculty in academic institutions. ADVANCE Partnership awards, like this one, provide support for the adaption and adoption of evidence-based strategies to academic, nonprofit institutions of higher education.
"This award supports our efforts to recognize and reward through the evaluation and promotion process a full range of valuable contributions our faculty make to the mission of Gonzaga as teachers, scholars, mentors, leaders and partners in mission," explains vice provost for faculty affairs at Gonzaga University Maria Bertagnolli and Paul Bracke, associate provost, institute for research and interdisciplinary initiatives.
The grant will help fund the "Reimagining the Professoriate" project, which focuses on evaluating and assigning merit to traditionally undervalued faculty activities and expanding conceptions of the traditional research model to include a more comprehensive consideration of what counts in the categories of scholarship, research and teaching.
"The NSF ADVANCE Partnership aims to shift faculty culture and practice to be fully inclusive of the expertise and contributions of all faculty, especially women and faculty of color, who do the hidden work that is the heart of our mission," explains Professor Jodi O'Brien, the principal investigator of the partnership and interim associate provost of faculty affairs at SU. "This partnership (re)visions the professoriate to recognize and reward work that is foundational but undervalued in traditional academic metrics of success."
"The new partnership with our fellow Jesuit universities will allow us to make significant strides toward more equitable evaluation of faculty work in all its forms," explains Saint Louis Provost Michael Lewis, PhD. "It will help to ensure that we appropriately value teaching, service and leadership. ... My hope is this effort will increase the success of women, Black and Latinx faculty as we move forward."
Want to learn more about the Association of Jesuit Colleges and Universities (AJCU)?