Zags Give Day 03.09.23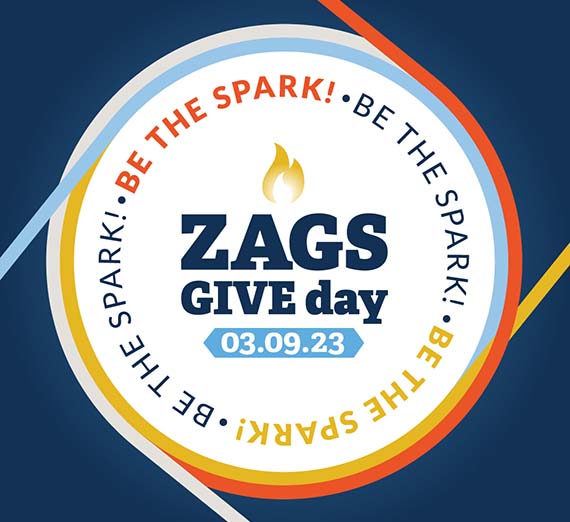 ---
Be the spark that ignites the Zag experience on the 10th annual Zags Give Day by giving to the Foley Library Dean's Innovation Fund!
Here's how Zag's Give Day works:
Zags Give Day MULTIPLIES your support with special opportunities like dollar-for-dollar matching and unlocking challenges where THOUSANDS in additional support for Gonzaga University students can be unlocked by your gift.
$50,000 will unlock once every academic area has at least one donation.
$50,000 will unlock once a gift has been made from each of the 50 states.
$25,000 will unlock once 250 faculty/staff members give.
$10,000 will unlock for every 100 first-time donors who give.


"How can I help?"