Reclaiming Your Roots: Diversity Monologues, March 28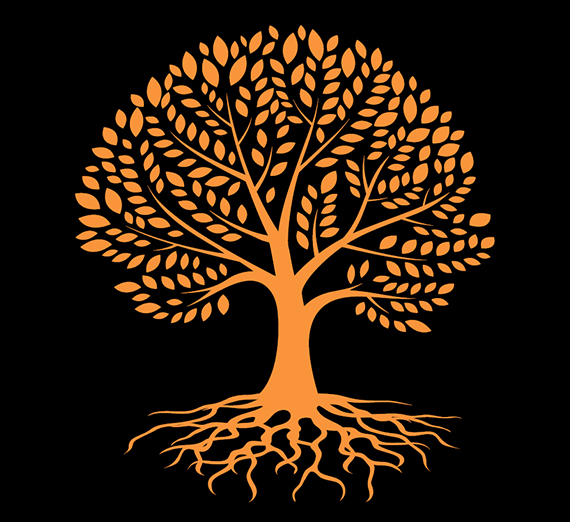 ---
The power of spoken word is tangible. Especially when performers share deeply personal experiences related to themes such as this year's "Reclaiming Your Roots."
The 13th Annual Diversity Monologues hosted by Gonzaga's Unity Multicultural Education Center (UMEC) will feature 10 often-poignant stories delivered by Gonzaga students. To accommodate extra guests in honor of UMEC's 25th anniversary, the monologues take place in the Myrtle Woldson Performing Arts Center, March 28 at 7 p.m.
Over the years, upwards of 40 students have applied to perform at the annual production, and a committee shares the daunting task of selecting just 10 to take the stage.
Tere Graham
, manager for social justice programming for UMEC, shares the behind-the-scenes work of the semester-long process to help students prepare for delivering authentic Diversity Monologues.
Students first submit a one-page story related to the theme. And then the feedback, learning, growth and practice stages unfold, helping to prepare the speakers for all that's involved in the vulnerability of presenting before peers and total strangers alike.
Public speaking can be nerve-wracking on its own, and, says Graham, "When you're speaking your truth and being vulnerable, that's an extra weight."
Over 12 weeks, the selected students participate in workshops. First, they deliver their pieces before a group of student peers who will share feedback – not just a critique on style or delivery, but genuine thoughts and feelings that a story evokes. Next, a faculty creative coach will evaluate each piece's writing and use of language, helping the author to continue refinement. And lastly, performers have the extraordinary experience of working together as a group with a professional creative coach.
Returning for his third year as the creative coach is Christian Paige, a former ActSix scholar who is an Emmy-nominated poet, as well as speaker and equity advocate.
Her first year in UMEC, while learning the ropes of the monologues with colleague SR Ross, Graham saw the power of watching Paige in action.
"His style of coaching and teaching through language and movement, it felt like watching a movie in slow motion," Graham says. "He knows how to set the tone with encouragement and build confidence within the students' self-discovery. It's so inspiring."
Paige's approach centers on acknowledging that most of the speakers have come from a traditionally marginalized community: They are first-generation students and non-native English speakers, or they represent groups who are often victims of prejudice or hate. Some of them may have never spoken before large groups. With all of these factors in mind, Paige lauds participants for their bravery and reminds them how much they've accomplished already.
Graham recalls seeing transformation of a student halfway through a practice run; a student who was visibly nervous then shifted into a relaxed, confident state, seeing the support of the listeners. "Her body language and tone changed. There was ownership," Graham says. "It was powerful and it was sacred. This is why we offer these workshops – for students to see for themselves the effects their words have on others."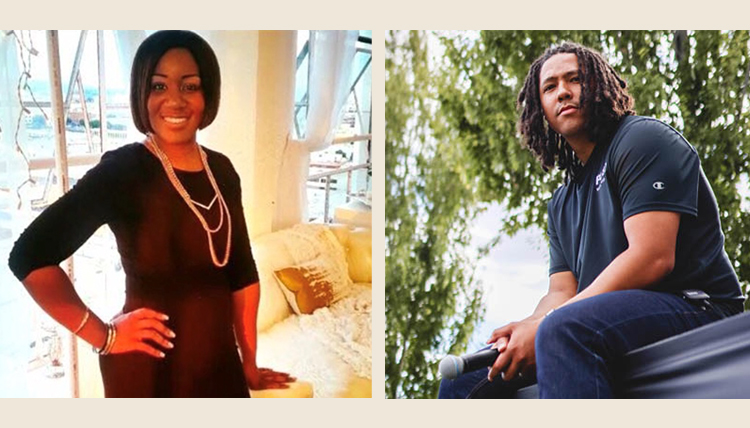 Left: Tere Graham; right: Christian Paige
Who are the Listeners?
The UMEC team hopes expanding the Diversity Monologues reach through a bigger performance venue will help widen the audience beyond the campus community, and specifically, those faculty, staff and students who are already allies with those on the margins.
"Most people are not familiar with how to involve themselves with diversity work. The fear of cultural differences or lived experiences paralyzes one's ability to learn and lean into another person's world that perpetuates disharmony. But coming together to hear others' stories is where we experience community. This is where we build connection."
She continues: "I want people to enter into a world of someone else's. Be an active participant in their community; their GU community, Spokane community and global community. Expose themself to someone else's experience. Give themself permission to pause their concerns and fears and rest in a shared space of creativity and community. Let it inspire them to not only do what they feel they need to do but be who they need to be for one another.
That's the power of storytelling and spoken-word poetry. It can provide the space for discovery and connection.
"We have more in common than what we have different, and being in community can heal some wounds," says Graham.
FREE tickets to the March 28 event can be secured through the Myrtle Woldson Performing Arts Center ticket office,
here
.
Coming up in UMEC's 25th Anniversary celebration:
Unity Mural Dedication – featuring local muralist Daniel Lopez: May 3, 4 p.m., Hemmingson Center
UMEC 25th Anniversary Gala: May 5, 7 p.m.