NEW Intellectual Property Clinic at Gonzaga School of Law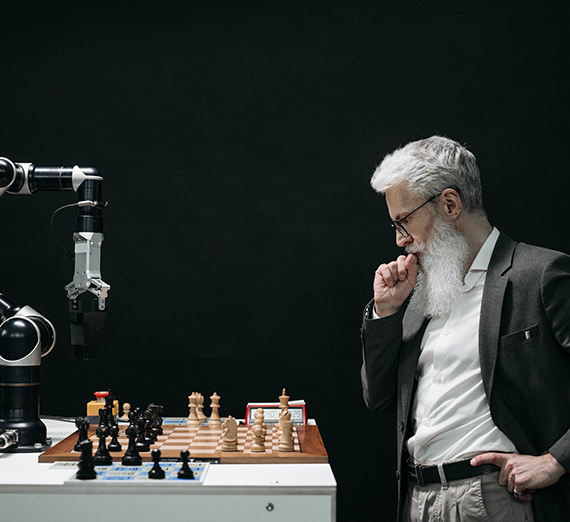 ---
Gonzaga School of Law is excited to announce the creation of its new Intellectual Property ("IP") Clinic, which will focus on both patent and trademark services. Through the IP Clinic, students will now have the opportunity to gain real-world IP skills while serving the community. The new clinic will complement Gonzaga Law's IP curriculum, which includes courses on Trademark, Copyright, and Patent, among others.
The founder and advising attorney for the IP Clinic is Britten Sessions, an adjunct professor who comes to Gonzaga Law with energy, vision and years of experience in every stage of the patent process, including early-stage IP opportunities, strategic preparation and procurement of patents, and alignment of patent portfolios with business strategies. Sessions commented, "The goal of this very real experience is to create real skills for students and real protection for clients." Sessions has been repeatedly ranked as a world-leading IP Strategist by IAM (2016-2023) and has been recognized in Super Lawyers (2016-2023) and by Silicon Valley Business Journal's "Top 40 under 40" (2016).
The IP Clinic will serve both Gonzaga Law's students and the community. First, the clinic will give students the opportunity to gain real-world experience while they are in law school which will better prepare and train them to enter a career in IP law. Second, the IP Clinic will provide a service to the community, particularly to clients who otherwise cannot afford patent and/or trademark legal services.
The IP Clinic will participate in the Law School Clinic Certification Program offered by the United States Patent and Trademark Office ("USPTO"), a special program that enables students to practice before the USPTO. Gonzaga is uniquely positioned to support the growing IP emphasis in Spokane, where many IP firms are developing and thriving.
Since 1975, Gonzaga Law students have represented and offered pro bono counsel to clients in the Spokane community thanks to the programming of various clinics in Gonzaga Law School – Clinical Legal Programs (GLS-CLP), housed in the law school building. Gonzaga Law's Smithmoore P. Myers Dean, Jacob Rooksby, highlighted that "focusing on clinical experiences for our students is not just a course offering, but rather part of our educational philosophy." The new IP Clinic will continue Gonzaga Law School's educational philosophy and bring the number of clinics in GLS-CLP to seven. The IP Clinic will join GLS-CLP clinics that aim to support both the community and student learning in business innovation, elder law, federal tax law, general public practice and Indian law, immigration, the Civil and Human Rights Advocacy Clinic, and LGBTQ+ rights. Father Bryan Pham, S.J., Managing Attorney shared that, "The mission of Gonzaga has always been about empowering our students to be agents of change for a better world, and to meet clients where they are. This means preparing students to be ethical and competent attorneys who can respond to the challenges our world faces today. The IP Clinic is an opportunity for our students to engage in a cutting-edge area of law while giving them an opportunity to put their passion into practice serving underserved communities in this region who are looking for ways to protect their ideas and creations."
The Gonzaga Law IP Clinic is currently open for applications from prospective clients and students and will open its doors in spring 2024. To learn more about the IP Clinic and GLS-CLP at Gonzaga Law please visit us on our website.