Center for Lifelong Learning Adds Programs in Cybersecurity, Software Engineering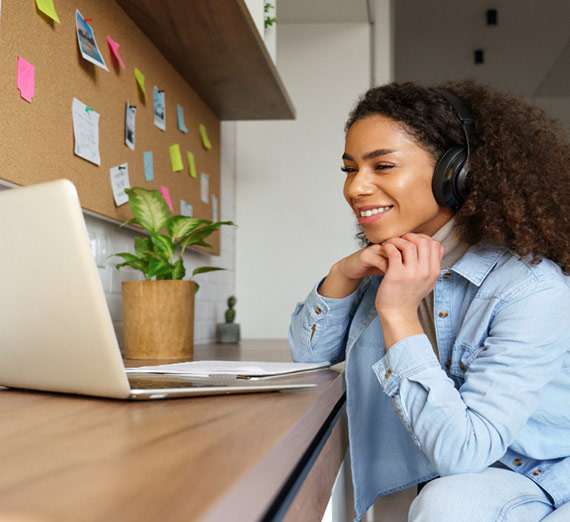 ---
To help address the needs of both workers and companies in closing the skills gap in the tech workforce, Gonzaga University's Center for Lifelong Learning is introducing two new certificate programs to its array of online and in-person continuing education offerings. Classes for both the cybersecurity and software engineering certificate programs begin March 13, 2023, and enrollment is open now.
"Given the growing demand for people with cybersecurity and software engineering expertise, we're excited to offer bootcamps that meet the needs of the market and develop our local workforce," said Rachelle Strawther, director of the center.
In the six-month cybersecurity program, students will take on a 360-hour "bootcamp" covering industry fundamentals, systems and network security, vulnerability assessment and security operations, and includes a capstone project designed to showcase the student's skills to potential employers. Software engineering students will learn over the course of nine months key aspects of front-end and back-end web development, databases, data structures and algorithms.
Both courses of study are available online, with new cohorts starting monthly, and feature 1-on-1 mentorship as well as live, instructor-led sessions. Gonzaga is partnering with online-learning platform Springboard to deliver flexibility that will appeal to both working professionals looking to improve their skills and students looking for a deep dive into a new field.
"This partnership builds on Gonzaga's mission to create pathways for people who seek contemporary career choices that enhance their professional and personal skillsets," said Karlene Hoo, dean of GU's School of Engineering and Applied Science.
Students will have access to industry expertise and guidance from career coaches, and no previous industry or academic experience is required before enrolling. Previous students at universities partnering with Springboard have landed jobs at Amazon, Microsoft, Google, Salesforce, and more than half of the companies represented in the Fortune 100.
For more information on Gonzaga's Center for Lifelong Learning cybersecurity and software engineering programs, visit gonzaga.edu/certificates.
Explore your passion and expand your skillset through the Center for Lifelong Learning.