Companies Find Value in Their Employees' Growth at Center for Lifelong Learning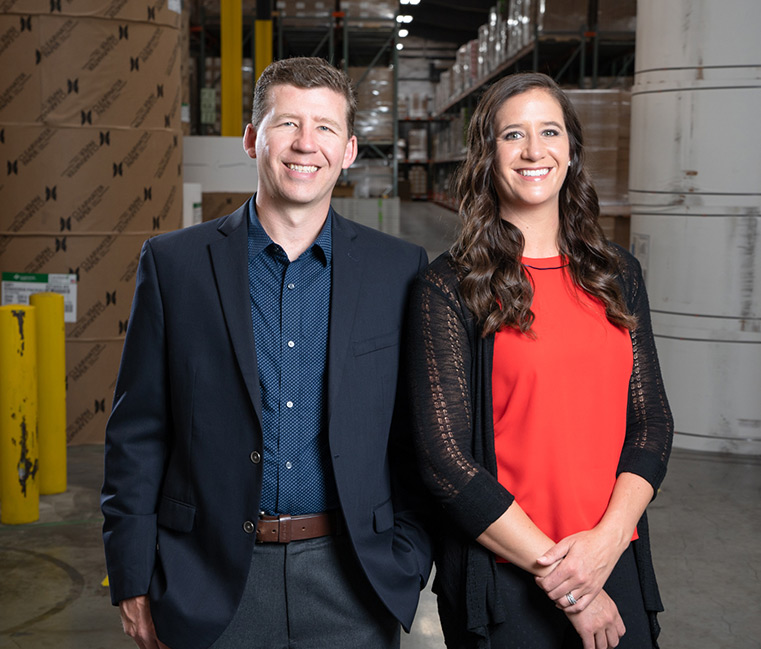 ---
A boost in confidence. Improved communication skills. A renewed passion for one's work, and tool kit for taking bold steps in one's career, including becoming a workplace leader.

The benefits for an individual taking part in one of the professional certificate programs or other continuing education opportunities at Gonzaga's Center for Lifelong Learning (CLL) are numerous, and easy to discern – just ask someone who's taken part.

Perhaps less obvious is the value the CLL programs bring to organizations who've sent team members to pursue education in Foundational Leadership, Design Thinking, Women's Leadership and more, some of them year after year.
The CLL partners with Gonzaga's School of Leadership Studies and other academic departments and knowledge centers to provide an array of programs proven valuable to the region's business community.
"Our goal is to make Gonzaga more accessible to the community and provide ways for people to keep growing," says the center's director, Rachelle Strawther. "We want to serve individuals hoping to develop new professional skills, retired community members seeking personal enrichment opportunities, and many others who want to learn and grow at Gonzaga. There are many ways to be a Zag."

It's a mission that's been embraced by all manner of organizations in the region, from social-service groups like Aging and Long-Term Care of Eastern Washington, to manufacturers like Jubilant HollisterStier and Sonderen Packaging, even the leaders of the Spokane Airport. What those groups and others have found is that when their employees are improving their leadership skills, the organizations benefit as well.
Where Leadership Starts
Lawrence J. Krauter, the chief executive officer of Spokane International Airport, Felts Field and Airport Business Park, has used GU's Certificate in Foundational Leadership (CFL) as a cornerstone of the organization's leadership training. He says the value to his team and the company culture is "impossible to measure because the value has been so substantial."

"What I have found during my career in public administration is that the vast majority of government organizations and agencies dramatically under-invest in developing the leadership skills of its workforce," Krauter says. "What I set out to do with our team is to unlock the potential of every person though a process of intentional leadership development that starts with the GU Certificate in Foundational Leadership program."
Delta Dental of Washington has been sending employees to GU programs for roughly a decade; both Senior Operations Manager Heidi Gudgel and Marie Rizzuto, senior manager/utilization management, were part of the first class to join a three-day version of the Servant Leadership program.

Gudgel says the various Gonzaga CLL programs have been vital to the organization's success.

"These programs have been instrumental in building solid leaders with a common language to speak as they build their skills and teams," Gudgel says. "The more employees that attended and brought back to the teams their learning and experience, the stronger we have become."

Keva Sonderen, co-owner of Sonderen Packaging with her Gonzaga-alumnus brother Matt, concurs that the value of GU's programs is compounded when her managers return to work and pass on what they've learned to their teams.
"I can tell the culture has shifted since we started sending managers to Gonzaga because of the feedback we're getting from new employees," Sonderen says.
Kirk J. Wood-Gaines is the senior human resources director for Jubilant Hollister-Stier (JHS), a pharmaceutical manufacturing company that was an early participant in the Certificate in Foundational Leadership program. Many aspects of the courses – from assigned mentors to emotional-intelligence assessments – make the experience "transformational," he says, "for both the individual employees and the company."
"Participants bring enhanced skills back to JHS, where we've seen them cascade throughout the organization," he continues.


A Classic Win-win
Mike Gribner is the regional administrator for the Eastern Region of the Washington Department of Transportation, and he's been sending employees to various Center for Lifelong Learning programs since around 2016. The certificate programs are chosen depending on his employees' work areas and individual needs.

"We are big believers in workforce development," Gribner says. "These certificate programs offer people an opportunity to grow in certain areas that benefit them from a career standpoint. And we get better employees on the other side of the training."

Lynn Kimball, executive director of Aging & Long Term Care of Eastern Washington, says the courses are a "wonderful resource" for supervisors and staff members committed to developing new skills.

"As a social service organization, we work with a lot of trauma, crisis and stress. Providing a caring and supportive culture is key to preventing and treating burnout," Kimball says. "GU has helped us support developing leaders who provide the right environment for their teams, and help individual team members grow in communication, feedback, and conflict-resolution skills."


Strategies that Deliver
Gonzaga's CLL offerings have something to offer virtually any work environment.
"The instructional quality is really high," Gribner says. "I'll never forget going through the Women's Leadership program and being really mesmerized by the collection of people brought in to illustrate specific ideas. These programs are well thought out. They are designed really purposefully, in a way that our people have really connected with."
And the lessons for the program's participants don't stop when class is over.

"When you go through these programs at Gonzaga, the connections don't go away — the relationships that are made with the university, and with the people who attend the programs with you," Gribner says. "There's a community that gets built that extends well beyond the training."
Explore professional development programs.