GU Ranked Among Princeton Review's Best 388 Colleges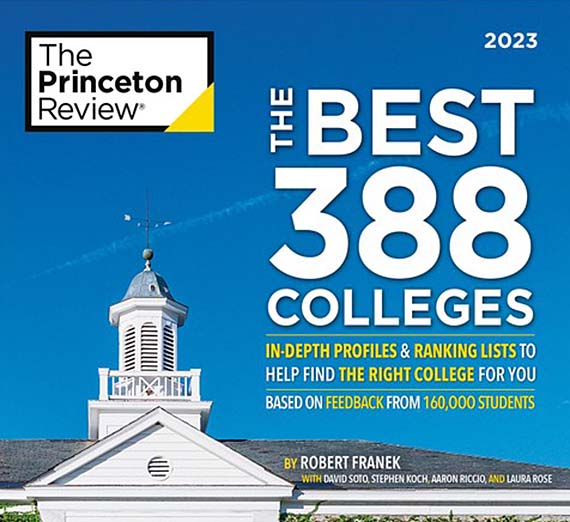 ---
Gonzaga University is again listed among the top institutions in America as featured in The Princeton Review's "Best 388 Colleges for 2023."
In addition to being named among the country's best, Gonzaga receives recognition for being a Best Regional College in the West, as well as being listed in The Princeton Review's Guide to Green Schools.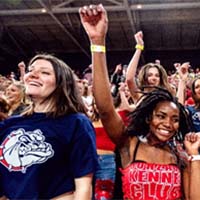 And once again, Gonzaga students rank among the most ardent sports fans in the country. In the category "Students Love Their School Teams," GU places sixth, out-spiriting some of the largest universities in America.
The Princeton Review's rankings are based on Gonzaga student opinions and experiences relative to surveys of students at other institutions across the country.
"We are extremely grateful and blessed to have students this devoted to their Gonzaga community," said Gonzaga Vice Provost for Student Affairs Kent Porterfield. "Our mission is to develop and care for all aspects of a student's higher education experience, and we're deeply committed to the success and fulfillment of their goals and aspirations.
"This year alone we were pleased to open the new Bollier Center for Science and Engineering and the UW-GU Health Partnership building to provide even more opportunities for students across disciplines. It's very gratifying to see that our students are excited about their work as well as the fellowship and fandom that comes with life at GU. Go Zags!"
Interested in learning more about Gonzaga's rankings & recognition?