Meet Jessie Mancilla, Director of the Unity Multicultural Education Center!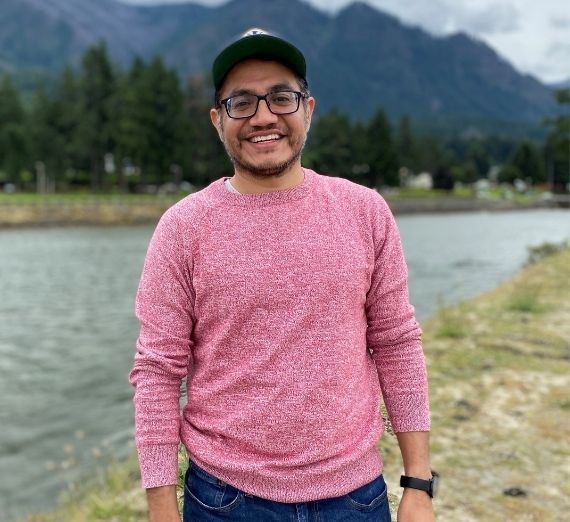 ---
I recently joined Gonzaga University as the director of the Unity Multicultural Education Center. Prior to Gonzaga University, I was the associate director of Multicultural Affairs at Cornell University in Ithaca, New York, and the Director of Latino Affairs at Minnesota State University, Mankato (MNSU).
During my time at Cornell University, I was able to foster a sense of community for the BIPOC and first-generation students in the School of Industrial and Labor Relations. In addition, I developed co-curricular programming that actively engaged students around the faculty's diverse research topics. While at MNSU, I developed services that enriched the learning environment for all students by offering programs and activities that reflect the history and culture of the Latinx populations.
I graduated from the University of North Texas with a Bachelor of Arts in Radio, Television and Film, and from Winona State University with a Bachelor of Arts in Political Science and Master of Science in Organizational Leadership. After graduating from North Texas, I was a video editor with FUNimation Entertainment and other media companies. During that time, I volunteered with the Pastoral Juvenil in the Fort Worth Catholic Diocese. The Ignatian Spirituality imbedded in the Pastoral Juvenil propelled me to shift careers and led me to Winona, Minnesota. There I continued more servant leadership work with the Catholic Worker Houses and the Diversity and Inclusion Office at Winona State University. The passion for higher education and social justice came from a combination of lived experiences and educational settings.
I currently reside in the Logan Neighborhood of Spokane. As a new resident, I look forward to leaning into the outdoor activities the Pacific Northwest provides as the beauty of the outdoors reminds me of St. Ignatius' teaching, to see God in all things. I'm excited to continue learning at Gonzaga.
If you are interested about learning more about the work of the Unity Multicultural Education Center and its work around campus, visit webpage!