More Than a Trip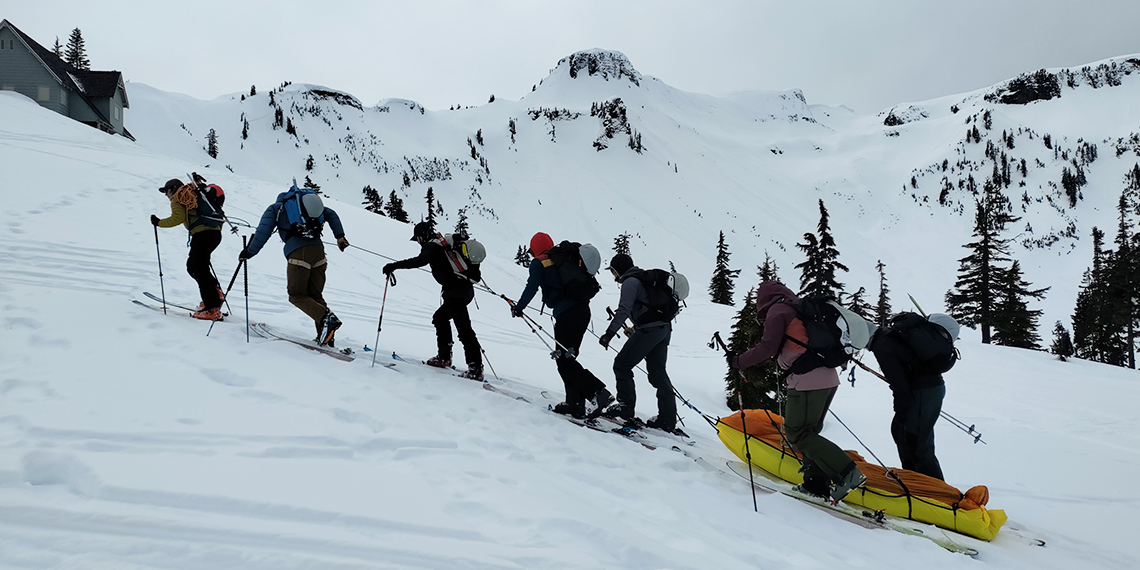 Rowdy game days in The Kennel, dinners with close friends at the COG, and the infamous hike to the fourth floor of College Hall. Certain aspects of the GU experience are shared by the vast majority of Zags, making their impact indelible and that much more special. For some, an often overlooked part of the experience is something we interact with every day: the great outdoors. But exploring nature is an indivisible aspect for many, especially participants in GU Outdoors.

James Townley ('23) says GU Outdoors "is really an extension of the classroom into a different space: you don't always recognize how much you learn from those experiences. You get to understand yourself at a deeper level and make genuine connections with others; I think that's a pretty essential aspect of college."

GU Outdoors regularly offers trips for camping, hiking, skiing or snowboarding. However, over spring break in 2022, the organization secured the opportunity of a lifetime for its student leaders. Partnering with the American Institute for Avalanche Research and Education (AIARE), students traveled to Washington's Mt. Baker to earn Avalanche Level 1 Certification.

"Spring break trips have always been like capstones for students," says Matt Edenfield, assistant director of GU Outdoors. "There was interest from student leaders to learn about avalanche assessment, terrain identification and backcountry skiing, so this was a collaboration that made sense." In addition to AIARE, he collaborated with Baker Mountain Guides, Cascade Mountain Ascents and the Northwest Avalanche Center to create a custom program for Gonzaga.

AIARE is a top avalanche instruction provider in the nation, and its course leader, Nicholas Vincent, is a longtime friend of Edenfield. "Matt and I go way back," says Vincent. "We both come from educational backgrounds, so working with college students is our specialty."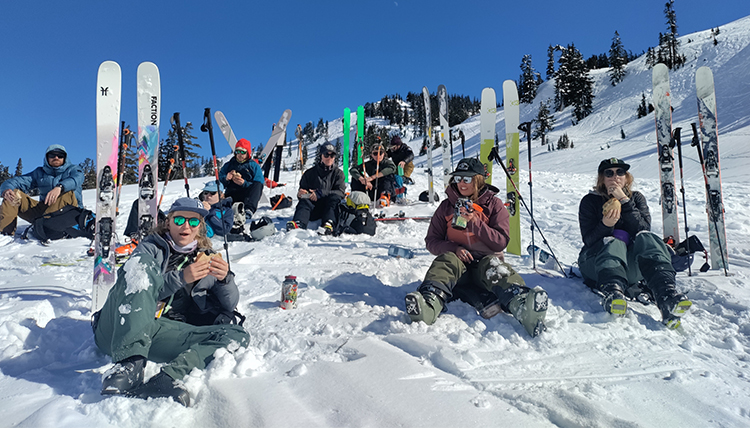 In most classrooms, rapidly approaching deadly heaps of ice aren't usually a concern. On Mt. Baker, the seven Gonzaga students – with one professional staff member and two avalanche instructors – explored terrain hazard assessment and rocketing down double black diamonds as a group. The trip never had a dull moment.

"The moments in-between lessons or skiing were an experience in itself. Waking up early to cook your friends eggs and bacon while they're sleeping on a couch right next to you – that's the kind of stuff I won't forget," Townley says.

Sure, most wouldn't think that a well-rounded college curriculum should include avalanche certification training. Although Mt. Spokane and Schweitzer Mountain are frequented by Zags looking for a weekend thrill, it could be argued that the training AIARE provided wasn't all that relevant for students. Edenfield disagrees.

"Decision making and effective team communication are some of the most transferable skills out there," says Edenfield. "In this program, you're constantly making assessments and evaluations that can have a massive impact on people's lives. Being a good decision-maker is one of the most valuable things students can develop in college."

Although GU Outdoors' student leaders have formed an unbreakable bond through their shared experiences, deep, intrinsic self-reflection is naturally a part of a trip of this nature, especially one guided by Edenfield and Vincent. "Matt and Vince like to ask the big questions," says Townley. "It's about balancing the selfish and selfless within the outdoors."

Townley's revelation is thought provoking. At its essence, the trip was climbing up mountains and skiing down them. Although valuable insight and knowledge are transmitted from instructor to student, Townley always digs deeper. "It made me question, how is this benefiting others? I found that it's about sharing that knowledge and experiences with each other to motivate them to seek out their own empowering experiences," he said.

Like the students on the trip, Edenfield returned from the Mt. Baker excursion with a more distinct sense of direction and purpose. "GU Outdoors has shifted," says Edenfield. "We want to create opportunities for students, regardless of their backgrounds, to explore and challenge themselves. More and more students are choosing to enroll at Gonzaga because of its commitment to environmental justice, sustainability and advocacy. Gonzaga Outdoors continues to be a lynchpin that unites these priorities by providing safe, transferable and educational outdoor recreational experiences."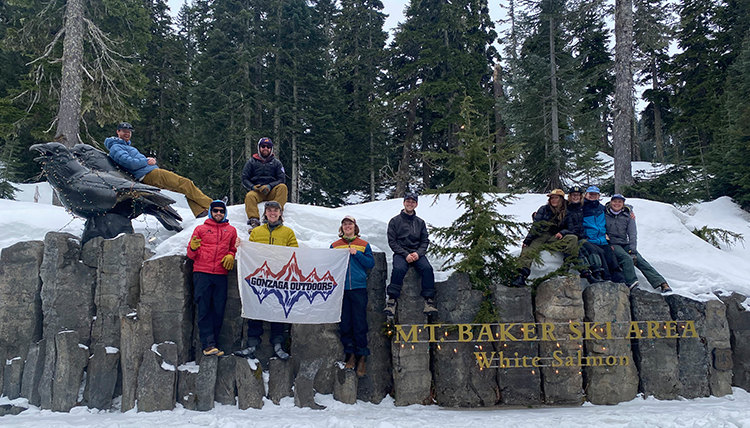 The Gonzaga Outdoors Model
Gonzaga Outdoors uses the transformational properties of outdoor adventures to foster friendship, instill confident outdoor skills, provide opportunities for leadership development and promote an ethic of conservation and stewardship. "For obvious reasons," Edenfield says, "we believe that more people recreating outside and enjoying natural spaces is beneficial for individual's physical and mental health, especially Gonzaga students."
Gonzaga Outdoors is committed to offering safe and inclusive outdoor excursions, regardless of students' experience. As an example, Edenfield said the department addressed the increased demand for backcountry skiing through a spring break trip that was equally educational, experiential, transferable and fun.
"Gonzaga is fortunate to have access to world-class outdoor venues for students to recreate in the winter backcountry environment," Edenfield says. "We believe that the more students (and recreationalists) have proper training and relevant experience, the safer and more enriching the trips we can offer.
Gonzaga Outdoor anticipates that outdoor recreation, and more specifically backcountry skiing, will continue to attract more student interest in the future.
At a Glance
How many – and what types of – outings are available through Gonzaga Outdoors?

Over 100 trips, events, clinics and trainings
1-2 academic field courses in the summer
Non-academic summer outings
Departmental partnerships (such as with Environmental Studies or even English)

What activities grew during the pandemic?
Skiing and snowboarding – greater numbers of both existing and new recreationalists. Backcountry travel overall increased.

What are the most popular options?

GOOB (Gonzaga out-of Bounds) - a pre-orientation event in Montana for first-year students
Whitewater rafting on the Clark Fork River (Montana)
Cross-country skiing (Mount Spokane)
Gonzaga-in-the-Wildnerness academic field courses
Rock climbing at Minnehaha (Spokane)
Backpacking in Hells Canyon (Idaho)
How is GU Outdoors funded?
A portion comes from student fees administered by Student Affairs, and those are supplemented by the Andrade Family Fund. You can join the Andrade family in supporting the Gonzaga student experience with a donation to the Fund for Gonzaga.
Student Life
Undergraduate Admissions