Gonzaga's Business, Accounting Programs' Accreditation Renewed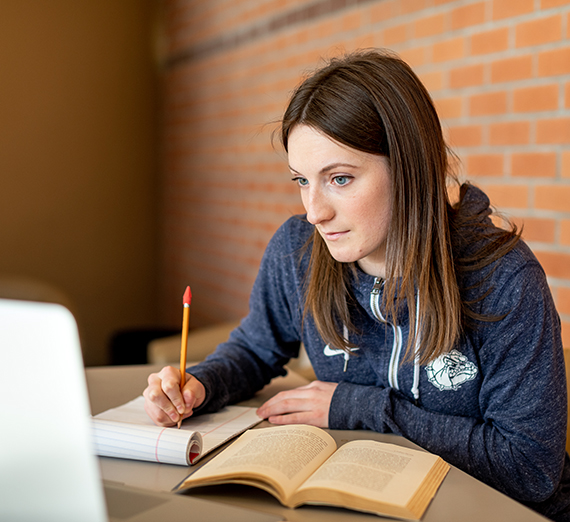 ---
SPOKANE, Wash. – The business and accounting degree programs in Gonzaga University's School of Business Administration have had their accreditation renewed by the Association to Advance Collegiate Schools of Business.
In its recent announcement, AACSB noted that while 926 institutions across 60 countries and territories have earned accreditation in business, just 189 institutions maintain supplemental accreditation for their accounting programs.
"Both our rich tradition and our bright future are a function of our values of excel, engage and inspire," said Ken Anderson, dean of Gonzaga's School of Business, which is celebrating its centennial. "Our commitment to these values is seen in the AACSB's recent decisions to extend the accreditation of our business and accounting programs.
"The fact that less than 200 business schools worldwide have earned accreditation in both these areas speaks to the high quality of our students, staff and faculty. The impact of what we do has been felt for decades and we will continue to build on our outstanding legacy."
To achieve accounting accreditation, an institution must first earn AACSB business accreditation. Then, in addition to developing and implementing a mission-driven plan to satisfy the business accreditation quality standards, accounting accreditation requires the satisfaction of a supplemental set of standards specific to the discipline and profession of accounting.
Once accreditation is achieved, each institution participates in a five-year continuous improvement peer review to maintain high quality and extend its accreditation.
"AACSB congratulates each institution on their achievement," said Stephanie M. Bryant, executive vice president and chief accreditation officer of AACSB. "Every AACSB-accredited school has demonstrated a focus on excellence in all areas, including teaching, research, curricula development and student learning. The intense peer-review process exemplifies their commitment to quality business education."
Gonzaga's School of Business Administration was founded in 1921 to help stock a fledgling city with business leaders, bankers, accountants and professionals in economics, finance and trade. The first formal degree was a Bachelor of Science in Business Administration in 1930. The first master's degree came in 1961.
Join us in celebrating Gonzaga's School of Business Centennial Anniversary.