Gonzaga Debaters Invited to Prestigious Lafayette Debates in D.C.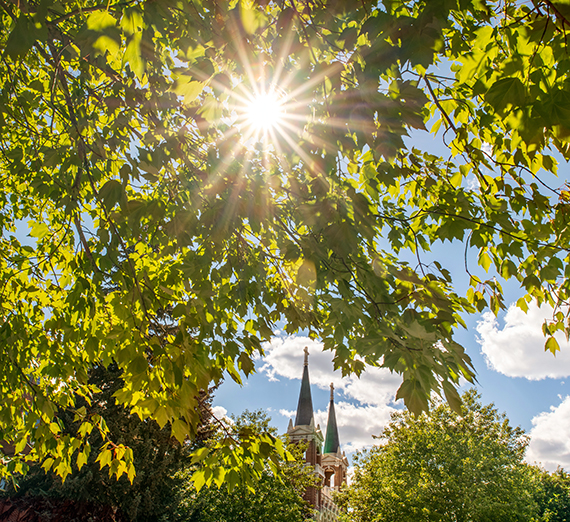 ---
SPOKANE, Wash. – Gonzaga University's debate team has been invited to participate in this weekend's prestigious Lafayette Debates in Washington, D.C.
The event, founded by the Embassy of France to the United States and The George Washington University, serves as an international platform for student dialogue and debate in the belief that, especially now, a vigorous and respectful trans-Atlantic dialogue is of importance not only to the citizens of France and the United States, but also the world.
Molly Martin, a senior majoring in communication studies, and Avalyn Renee, a junior in the Honors Program who is majoring in philosophy, will represent Gonzaga in the debates. Martin is from Sacramento, California; Renee is from Boise, Idaho.
"We last attended the event four years ago, so we are very excited to make a return trip," said Glen Frappier, director of forensics and senior lecturer in communication studies.
The April 22-23 event is the last of the academic season for GU's debate team.
The invited schools are:
United States Naval Academy
The George Washington University
Gonzaga University
Ecole de Guerre
Claremont Colleges
United States Air Force Academy
Pepperdine University
Loyola Marymount University
Florida State University
Cal Poly SLO
University of Miami
MSU Denver
Morehouse College
Learn more about the Gonzaga University debate team.