U.S. News Ranks Gonzaga's Graduate Accounting 28th in Nation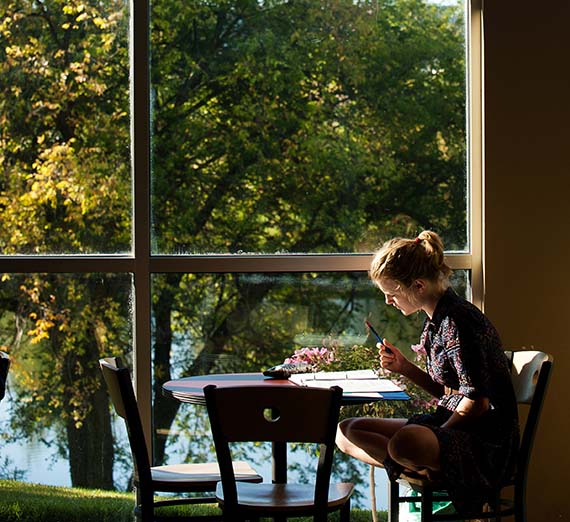 ---
SPOKANE, Wash. — U.S. News & World Report ranks Gonzaga University's Graduate Accounting programs 28thbest in the nation. The rankings, released today, are part of the publication's 2023 edition of "Best Graduate Schools." Gonzaga Accounting has ranked in the top 30 annually since 2012.
The Graduate Accounting ranking is a reflection of the Gonzaga Master of Accountancy (M.Acc) and Master of Science in Taxation (MS.Tax), which currently enroll approximately 90 students. Gonzaga Accounting is separately accredited by the Association to Advance Collegiate Schools of Business (AACSB), a distinction earned by only 181 institutions worldwide.
"As Dean Anderson likes to say, basketball isn't the only nationally ranked program on campus," said Andrew Brajcich, Graduate Accounting director who is a CPA and also holds a law degree. "I'm proud of our team: students, faculty, and staff. All good people who deserve recognition for their hard work."
The U.S. News & World Report rankings are based solely on ratings by business school deans and directors of AACSB-accredited MBA programs from schools surveyed. They were asked to nominate up to 15 programs for excellence in each of the standalone rankings of popular graduate business specialties.
U.S. News & World Report is the global leader in quality rankings that empower consumers, business leaders and policy officials to make better, more informed decisions about important issues affecting their lives. A multifaceted digital media company with Education, Health, Money, Travel, Cars, News and 360 Reviews platforms, U.S. News provides rankings, independent reporting, data journalism, consumer advice and U.S. News Live events. More than 40 million people visit USNews.com each month for research and guidance. Founded in 1933, U.S. News is headquartered in Washington, D.C.
Gonzaga's School of Business Administration, celebrating its centennial, was founded in 1921 to help stock a fledgling city with business leaders, bankers, accountants and professionals in economics, finance and trade. The first formal degree was a Bachelor of Science in Business Administration in 1930. The first master's degree came in 1961.
Gonzaga University's Graduate School of Business is home to innovative master's level programs in business and accounting. For more information, visit www.gonzaga.edu/school-of-business-administration/graduate-programs or contact Haley Topliff at (509) 313-7047.
Learn more about Gonzaga's Graduate Accounting Program.