InBalance Q&A with Lucy Lawler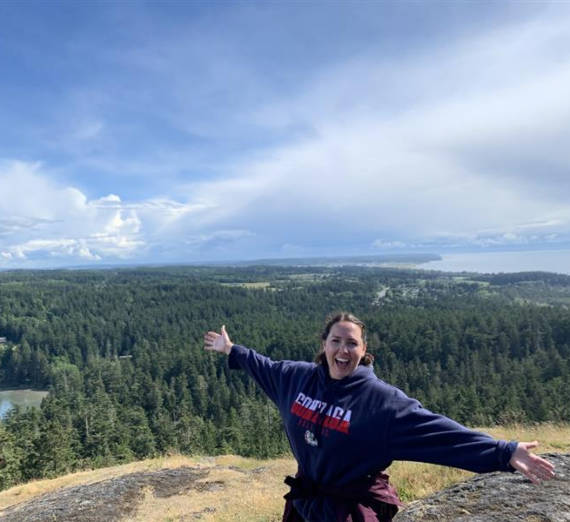 ---
What is your position, department, and major at Gonzaga?
Hello, my name is Lucy Lawler, and I am the Real Food Challenge Coordinator at the Office of Sustainability. I am studying Psychology, Environmental Studies, and Leadership Studies and will graduate in 2023. My sophomore year I was a member of the Setons of Gonzaga on campus, and I loved serving with new friends.
What does sustainability mean to you?
Sustainability means making small choices everyday like choosing to walk instead of drive, compost, and sharing what you have with others, that will help to preserve our world for generations to come.
How have you been involved in promoting sustainability on campus?
As the Real Food Coordinator, I am in charge with connecting with Sodexo to make sure that 20% of food served in the COG is local, fair, ecologically sound, and humane.
What are some things you do in your personal life to live sustainably?
I enjoy eating a mostly vegetarian diet to offset my carbon footprint.
How could Gonzaga continue to improve its sustainability efforts?
It would be amazing if Gonzaga could make a switch to clean energy on campus.
How will you continue to promote sustainability at Gonzaga?
I will continue to be involved in the Office of Sustainability on campus and to promote events to my friends about the work our office is doing!
How do you see sustainability intersecting with social justice issues on an institutional, country, or global scale?
One social justice issue that intersects with sustainability is how factory farms pollute the air, land, and water of surrounding communities.