Where Are They Now? (Roels Edition)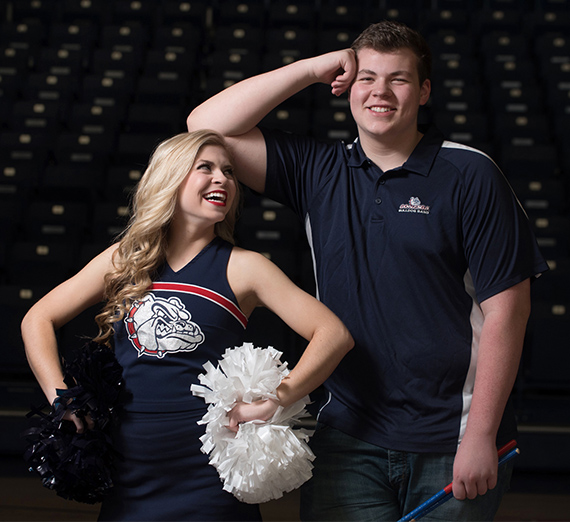 ---
FIVE YEARS AGO, Gonzaga Magazine spotlighted this dynamic duo from Redmond, Wash., as faces of fun in McCarthey Athletic Center. Brother and sister Nick and Jill Roels were at every home basketball game – he as a drummer in the Bulldog Band and she as a cheerleader.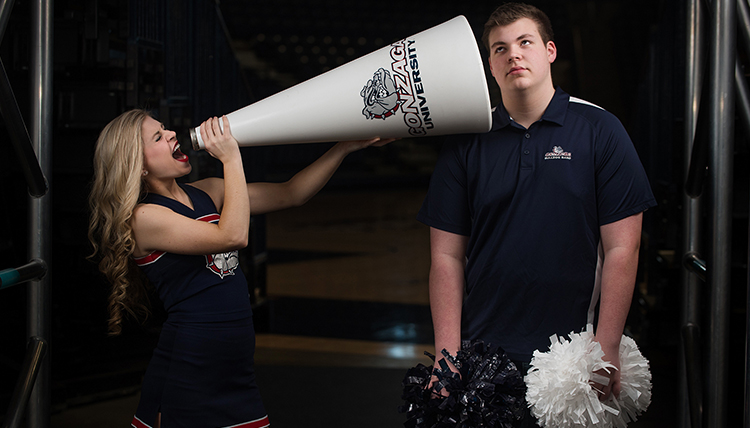 (2016 photo | by Rajah Bose)
We recently caught up with them to see what's new, and as it turns out, they're both doing exactly what they'd hoped they would.
Back in that spring of 2016, Nick was majoring in music and planning on creating masterpieces for the big screen. He completed a degree in jazz percussion at the University of North Texas and is beating his drum as a performer, educator, composer and arranger at the Dallas-Fort Worth Metroplex, as well as playing with a group called Memphis Soul, a Motown band that performs at events throughout the metro area.
Jill was majoring in sociology and psychology, her eyes set on "someday" becoming a certified play therapist for children in hospitals. This summer, she accepted a position as child life specialist at Cincinnati Children's Hospital where she will support the needs of kids in the hematology/oncology unit.
It was a dream come true, following her 2013 experience visiting hospitalized children during her reign as Miss Washington International. "The first person to greet me at the hospital was a certified child life specialist and after learning about her role and witnessing the positive impact she had on the emotional wellbeing of patients, I declared I would devote myself to pursuing a future in child life," Jill says.
"Supporting children and families through some of the deepest pain and suffering, balanced by great moments of joy and celebration, is a responsibility I will never take lightly," she adds. "This field is so rewarding in so many ways and I am so proud to be starting my child life career at Cincinnati Children's Hospital."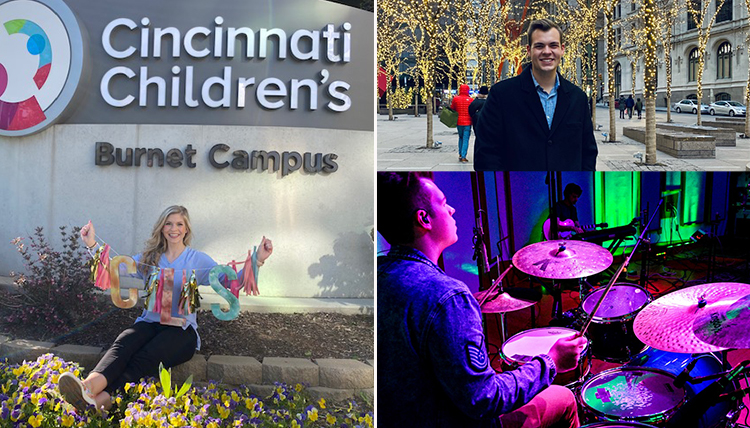 Who Should Be Next?
Submit an idea for a "where are they now" story!