Lincoln Center is "Home Away from Home"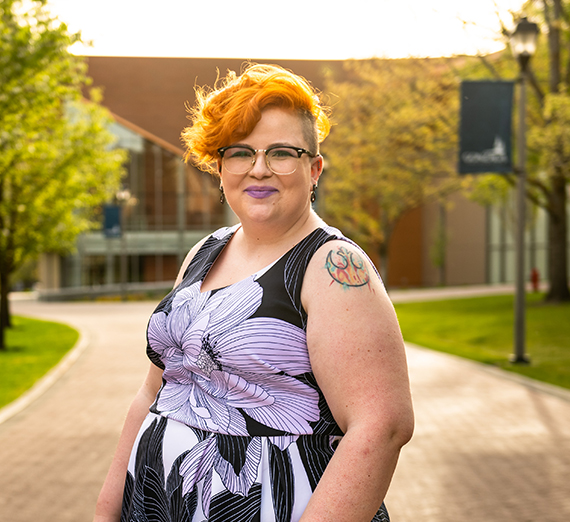 ---
Gonzaga held its 6th Lavender Graduation celebration this spring, a special ceremony for students who are part of the LGBTQ+ community on campus. These students – and those who wish to be allies – receive support from the Lincoln LBGTQ+ Resource Center, an affirming and inclusive gathering space for all students.
"We want to help students develop holistically in the spirit of our Jesuit mission," says Matthew Barcus, program manager of the center, whose LGBTQ+ title stands for lesbian, gay, bisexual, trans, queer and other non-heteronormative or cisgender identities.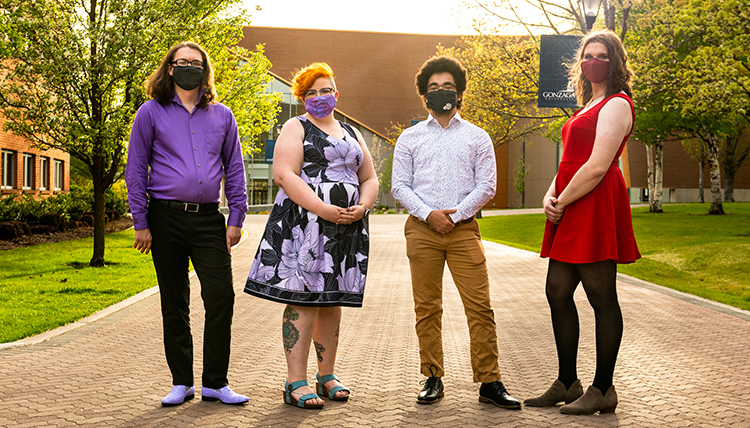 The efforts have paid off. Class of 2021 grad Joseph Coppock, mechanical engineering, describes the Lincoln LGBTQ+ Resource Center as a home away from home. "I, and many others, could bring our holistic self, and be free from other people's judgement," he says. "You could find an answer to just about any question, which was fundamental in my growth."
Noreen Duffy will finish their Master's in Initial Teaching, Secondary Spanish, this fall, and hopes to put that to good use teaching Spanish and ESL at a local middle or high school. They say, "I initially connected with Matthew while working on a talk for the School of Education titled Mirrors and Windows that was a resource for incoming teachers on how to support and work with students in the queer community. Matthew was an invaluable resource in helping that talk be a success."
Duffy says, "Getting to attend Lavender Graduation and see all the wonderful diversity at GU really warmed my heart."
Daniel Dangca, who graduated with a Master of Theology and Leadership this spring, is starting his doctoral studies in pastoral music at the Perkins School of Theology at Southern Methodist University. A talented pianist and director, he is senior coordinator for liturgical life in Gonzaga's Office of Mission & Ministry.
"I love how our community address significant moments in our world, responding to the signs of the times," says Dangca, who worked with Barcus to plan Lavender Mass, including the most recent one presided by Fr. James Martin, S.J.
Dangca says being a part of the LGBTQ community at Gonzaga has positively impacted his experience here. "I am welcomed and invited to be more myself than any work/school environment I have ever participated in."
In his five years leading the effort at Gonzaga, Barcus has secured funding from alumni donors to bring speakers to campus, renovate the center and take students to a professional development conference. He has also increased educational offerings for the campus community and offered Sexual and Gender Equity (SAGE) certification to student and staff trainers, as well as co-founded an affinity group for faculty and staff members who identify as LGBTQ+.
"It's all been possible through collaboration with students and colleagues," Barcus says.
Learn more about the Lincoln LGBTQ+ Resource Center