Building on a Century of Success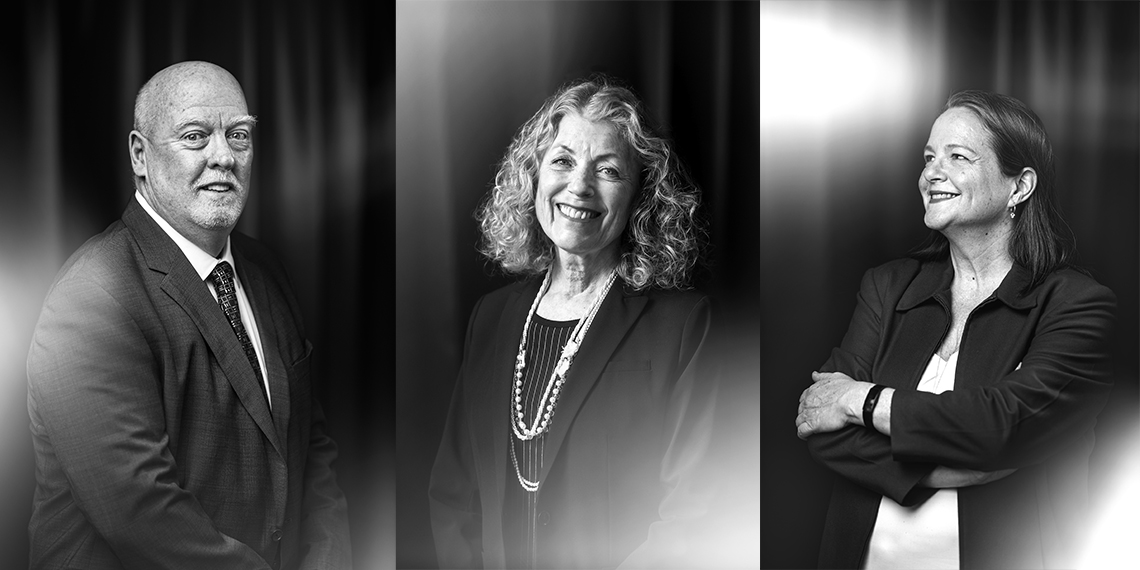 Shown above, left to right:
Ken Anderson, Ph.D. ('81, '82 M.B.A.)
Dean of the School of Business, 2016-present (interim, 2014-2016)
Jane Hession ('72, '77 M.A.)
Director of the MBA Program / Freshman Advising, 1987-present
Molly Pepper, Ph.D.
Professor and Dean of Undergraduate Programs, 2004-present
These individuals, among countless more faculty favorites through decades of teaching, carry the vision for the School of Business Administration forward, building on the legacy of Clarence H. "Bud" Barnes, Ph.D., Dean of the School of Business, 1980-2013.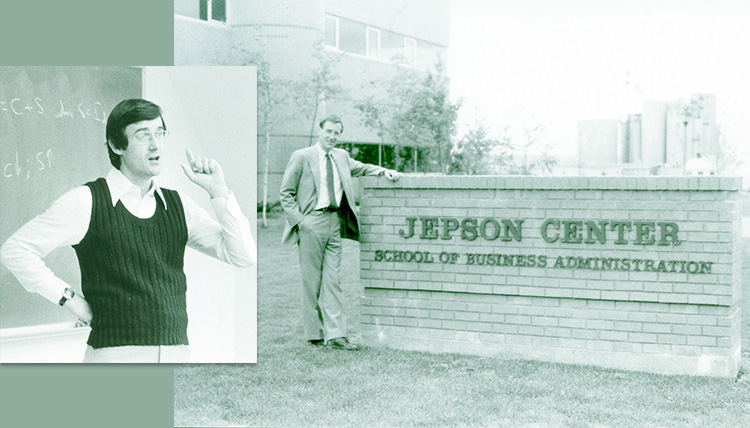 At left, Bud teaching in the 1970s; at right, the Dean at the Jepson Center, 1990
Academics
Alumni
School of Business Administration
Academic Vice President
Alumni
Gonzaga Magazine