MSN-NLH program worth investment.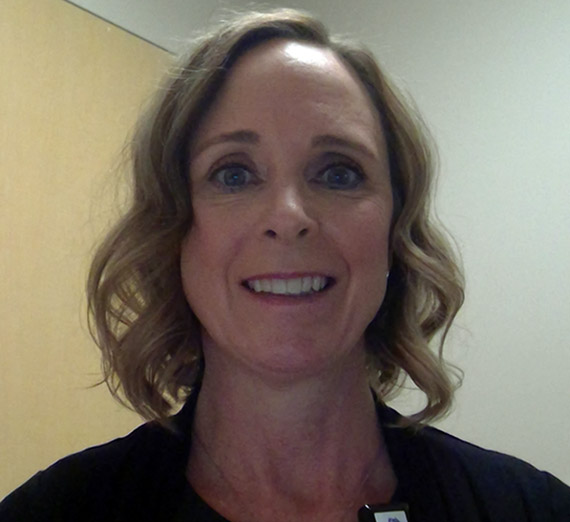 ---
While she may not have known why at first, Kathryn "Katie" Bennett ('21) knew there was something unique about a Gonzaga education.

"Gonzaga is a very prestigious university and there was something in me that knew how important it would be to have a Gonzaga degree and I really wanted that," Bennett said. "I know that my coworkers, peers, other nurses and other leadership teams will recognize there's something unique and different about the education I received."

Bennett graduated from the Online MSN in Nursing Leadership in Healthcare (MSN-NLH) three years after enrolling in 2018 and currently works as a Pediatric Oncology case manager at Providence Sacred Heart Children's Hospital.

As she narrowed down her choices for an RN to MSN program, Bennett liked the idea of having Gonzaga's "brick-and-mortar" campus nearby as opposed to many states away.

Another deciding factor for Bennett was Gonzaga's Jesuit foundation and values. Growing up with a Catholic background, Bennett found it important to incorporate her faith into her education.

"What I didn't realize in making that decision was that every class you take has that Jesuit theology weaved in it and how much more enriching my education was because of those beliefs in theology and foundation being a part of my education, even when you're not expecting it," Bennett said. "There was always a little bit of ethics everywhere you went, and I actually really came to enjoy that and realized every time it occurred, I'm being challenged to think about this in a way I know no other program would challenge me."

Before working as a case manager, Bennett worked as a coordinator for a pediatric cardiology clinic in a single ventricle monitoring program where she worked with families to monitor the stats of high-risk babies who went home between major surgeries.

Part of her responsibilities included communicating with other coordinators across the country, and it was then that she realized she was one of the only registered nurses who didn't have an MSN or BSN degree.

She began to understand that if she wanted to advance her career, it would be crucial to further her education.

As a mom and full-time registered nurse, Bennett found that managing her time wisely helped her balance her coursework and other responsibilities.

Most of her coursework was due on the weekends, and with her busy lifestyle, Bennett learned to make the most of small pockets of time throughout her day to complete assignments, including listening to audiobooks on the way to work and writing papers from the passenger seat while her husband drove them to their daughter's competitive fastpitch softball games.

That work would soon pay off as she began to incorporate the lessons and practices from her classes into her day-to-day work.

"I know that when I am called to be a leader, I will be very successful at it," Bennett said. "I know that the program has given me a foundation that is strong that I will be able to build off of and a huge part of that is the leadership practicum."

Bennett says that through the MSN-NLH's unique leadership practicum and Organizational Leadership courses, she has gained invaluable skills such as effective communication, active listening, conviction in her beliefs as well as a strong foundation in servant leadership.
She says she learned the importance of being a servant first, so that when someone is called to be a leader, they are ready to lead through service.

In her nursing-specific courses, Bennett says she utilizes what she learned about Medicare/Medicaid and healthcare law everyday as a case manager.

Looking back, Bennett says she credits the program for positive changes in her leadership and communication skills and recommends prospective students reach out to the university to learn more about the program.

"I absolutely loved the program," Bennett said. "I know that I received an education that has a value very much worth every penny I invested in it."