Lexi Desautel: Capability and Compassion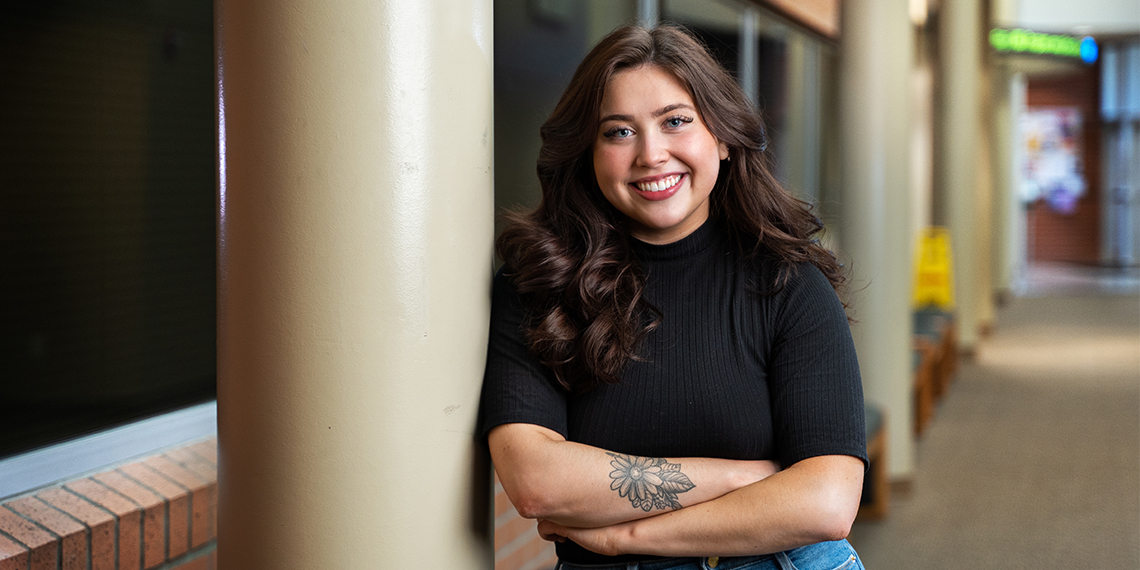 "The world needs a little bit more empathy," said Alexis "Lexi" Desautel ('21), who is headed to Georgetown Law School. "Logic without emotion is misinformed; you need both. We need people who are capable of loving and thinking, and I don't think those two things should clash in any way."

Her journey at Gonzaga was motivated by her immense empathy and passion for learning. From studying abroad twice to volunteering and eventually creating her own non-profit, Desautel's journey has been nothing short of revolutionary.

The college decision process was not an easy one for Desautel. Her mom passed away when she was 15, and her stepdad within the same year. Within a short time living with her dad, he lost his job and the two struggled to make ends meet.

"I only had one parent and he was struggling, and my focus was not 'where do I want to go to,' my focus was to get a job, pay the rent," Desautel said.

Since she had lived in Spokane her whole life, Gonzaga University had always been in the back of her mind. After applying and receiving a scholarship, a campus tour solidified the decision. "I thought, this is the place for me," Desautel recalls.

Desautel wasted no time getting involved. She enrolled in the Hogan program and volunteered with Campus Kids for two years, where she mentored youth in the community.

Desautel studied abroad in Africa for the first time the summer after her freshman year. That summer, she helped conduct field studies in biodiversity and observed chimpanzees. It was the first time Desautel had ever travelled to another country, and it was life changing. During her junior year, she attended University of Oxford and studied the philosophy of law and business, and says she returned feeling confident and centered in her education.

Inspired by her past and learning to lead through the Hogan program, she started a nonprofit program called LEAP to help first-year students from lower socioeconomic backgrounds acclimate to college life. The program seeks out Spokane high school students residing in District 9, a generally underfunded district, to provide the knowledge and resources to apply to college. They would also identify future Pell Grant recipients.

"We want to give people the time and space to ask questions; to be nervous, but to still pursue their dreams and passions," Desautel said. The outreach program was integrated into Gonzaga's Center for Community Engagement and will remain a resource for future students to come.

Desautel is excited to move to Washington D.C. and to be right next to the action. "That's where change happens," she said. "I want to advocate for people's right not just to exist but to experience a well-lived life."

There is no doubt she will be a lawyer who serve others with both capability and compassion.
Find out more about Gonzaga's Pre-Law program here.
Service & Community Impact
School of Business Administration
Center for Cura Personalis (CCP)
Pre-law (pre-professional track)
Business Administration